Tim Burton Rumoured to Develope Live-Action Film About Sleeping Beauty's Maleficent
What Villains Deserve Their Own Movies?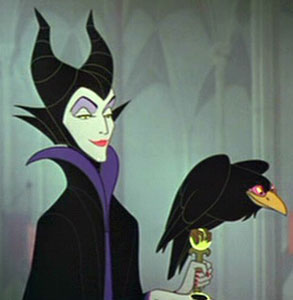 Nothing's been set in stone yet, but rumours are flying that Tim Burton is in talks to make a live action movie about Maleficent, aka Sleeping Beauty's villainess. The movie would tell the story we all know and love, but from the evil fairy's point of view. Of course, I can only imagine what Tim Burton would dream up—and how he can fit Johnny Depp into the story line.
Turning a fairy tale on its head isn't a new idea by any means (Wicked or Batman, anyone?), but it's always fun to envision a more developed backstory for some of history's most vile (and seemingly one-dimensional) bad guys.
I just can't help but think of other famous villains that were never fully explained: why was Ursula banished from the sea kingdom in The Little Mermaid? Or what made Cruella de Vil so vile? I also wouldn't mind stepping out of the Disney realm and learning a little more about No Country For Old Men's Anton Chigurh or Bill the Butcher from Gangs of New York.
But enough about what I want—which villains would you like to see get a second chance at sympathy?