Tom Cruise and Reese Witherspoon Rumored to Be Starring as Lovers in Paper Wings
Tom Cruise and Reese Witherspoon to Find Country Love?
Are Tom Cruise and Reese Witherspoon going country for romance? The LA Times is reporting that Cruise and Witherspoon are eyeing roles to star opposite each other in Paper Wings, a drama about a rodeo star and a country singer who fall for each other.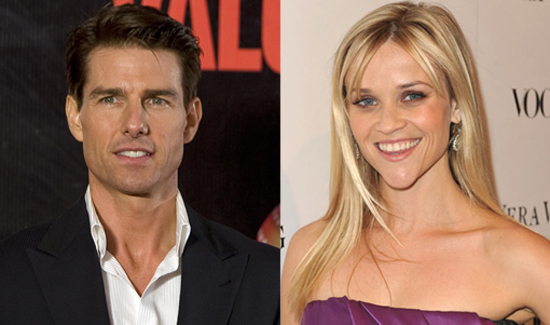 Cruise would play the rodeo star, while Reese's role is described as an up-and-coming singer—which we know she could tackle since she won an Oscar for playing real-life country star, June Carter Cash. I'm kind of excited to see these two huge stars paired, especially since it's really one I'd never imagined. But do you think Cruise and Witherspoon would make a good onscreen couple?