Tom Williams and Rachel Gilbert Pregnant, Expecting Baby
Tom Williams and Rachel Gilbert Are Expecting!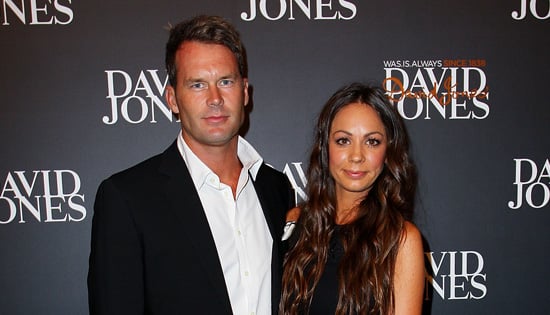 Rachel Gilbert is pregnant! The Australian designer is expecting her first child with husband Tom Williams, who revealed the news live on TV today while co-hosting Channel Seven's new afternoon show The Daily Edition. The announcement happened during a segment with visiting British psychic Sally Morgan (she was Princess Diana's psychic for four years), who said Tom and Rachel had a baby on the way. An emotional Tom confirmed the news, saying, "There is. She's 12 weeks pregnant. I was going to tell you on Friday." He went on, "We've been trying for a while. These guys all have babies . . . and I felt really left out, and I thought I really need to fit in with this bunch." He said he and Rachel, who were married in November last year, have known for a few weeks. Congratulations to Tom and Rachel!