The Tomorrow People TV Show Preview and Review
TV Preview: The Tomorrow People
The CW premiered sci-fi series The Tomorrow People last year, and it makes its big Australian debut tonight. Robbie Amell (cousin of Arrow star Stephen Amell) leads the show as a teenager just beginning to discover the strange powers he possesses (former Home and Away actor Luke Mitchell also stars). Mysteries are uncovered as he gets closer to finding the truth about who — and what — he really is. I got a peek at the series, so read on to find out exactly where The Tomorrow People hits and misses.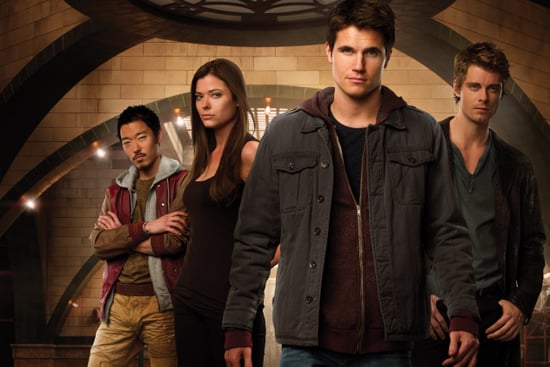 What it's about: High schooler Stephen (Amell) has been having a tough year. His father left when he was young, and over the past months, his erratic behaviour has led his friends to abandon him. He thinks he's going crazy, but a group of supernatural outcasts help him realise that he's not going insane: he's one of the "Tomorrow People," blessed with strange powers inherited from his father.
Where it works: There are some genuine surprises that unfold in the premiere, which gives me hope that there might be more as the series continues. I also like the realistic dynamic between Stephen and his mother (Sarah Clarke), who is run down from working several jobs to pay for the psych meds her son is on.
Where it doesn't: The Tomorrow People are being hunted by the government, and though the "shadow war" between species provides some necessary conflict, it's totally generic. And as of yet, the villain (Mark Pellegrino) isn't all that scary. The powers (teleportation, telekinesis, etc.) are also nothing to write home about.
You might like this show if: You like the superhero aspect of Arrow, but wish there was some sci-fi thrown in.
When it's on: Thursdays at 7:30 p.m. on Fox8
Watch a preview of The Tomorrow People below.