Top 4 Girls on The Bachelor Australia 2014: Who Will Win?
The Final 4 on The Bachelor — Who Will Win Blake's Heart?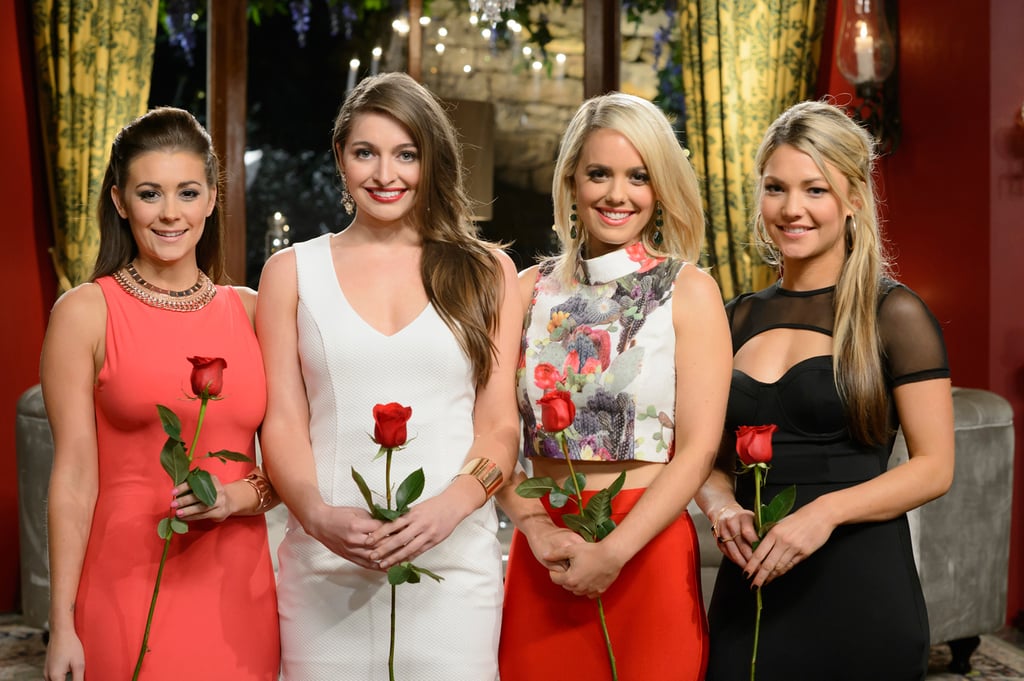 We're down to the top four girls on The Bachelor, and on Thursday, Oct. 2 (save the date!) we will learn whether Lisa, Jessica, Louise or Sam has won Blake Garvey's heart. They're all beautiful and have developed strong 'connections' with Blake, but over the course of the series their respective relationships with Blake have also changed.
Jessica scored the first single date (and subsequently the first kiss) and has "phenomenal chemistry" with Blake, according to the man himself. But in recent episodes he's expressed concern that their connection isn't that deep, even telling us, "For Jess and I, it feels at times very surface.
Lisa emerged as a contender after her single date with Blake, but there was a long time between their one-on-one time and she started to doubt the connection they'd made. On the group trip to the Blue Mountains in a recent episode she also talked to Blake about how it was difficult to be completely vulnerable given the situation the girls were in.
Louise was a bit of a dark horse by the time her first single date with Blake rolled around, but the perky blonde with a penchant for making cocktails and cupcakes has emerged as someone Blake has great chemistry with. At the Blue Mountains she told him, "When I'm with you, nothing else exists," and Blake has also described her as an "incredible kisser."
And then there's Sam. It's clear that Blake has had a soft spot for Sam from the start, and she's also been on the most single dates out of the remaining girls. Blake loves her playful side — how funny was it when she had mints down her bra and they ended up sliding down her fancy dress? — but that she's also been able to open up to him. That said, she's still had reservations because her friends are dating the same man.
Blake will meet the girls' families on tonight's episode, and by the end four will become three. Before that happens, have your say on who you think has Blake's heart in the bag.
Want more? Follow us on Facebook, Twitter, Instagram and Pinterest!