Top Gun Sequel in the Works With Tom Cruise in a Smaller Role
Pop Poll: Do You Feel the Need, the Need For Top Gun 2?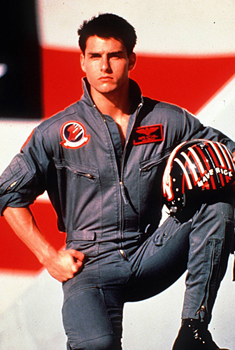 Maverick is back! Rumours of a Top Gun sequel have been circulating for years now, but there's finally a new development: not only does the movie look like a go but even better, Tom Cruise may be returning to don his aviators.
Paramount has reportedly made offers to both Jerry Bruckheimer and director Tony Scott to take the reins on the follow-up, with Cruise's Maverick in a minor role. Cruise has supposedly agreed to sign on, as long as the smaller part isn't too "obvious." Guess this means we shouldn't expect another rendition of You've Lost That Lovin' Feelin'.
It's been nearly 25 years since the first Top Gun came out, and its fan base still appears to be going strong. How do you feel about another installment?