Toy Story 3's "We Belong Together" by Randy Newman Wins the 2011 Oscar For Best Original Song
2011 Oscars: Toy Story 3 Wins Best Original Song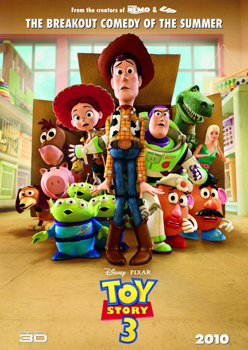 Toy Story 3 is taking home the Oscar for best original song for Randy Newman's "We Belong Together"! It beat out "Coming Home" from Country Strong, "I See the Light" from Tangled and "If I Rise" from 127 Hours.
Do you agree with this win?
Be sure to vote in all of my Oscar winner polls!