Trent Reznor and Atticus Finch Win the 2011 Oscar For Best Original Score For The Social Network
2011 Oscars: The Social Network Wins Best Original Score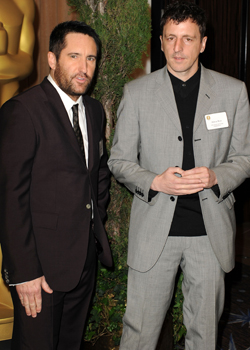 Trent Reznor and Atticus Finch are taking home the Oscar for best original score for The Social Network! It beat out How to Train Your Dragon, Inception, The King's Speech, and 127 Hours.
Do you agree with this win?
Be sure to vote in all of my Oscar winner polls!