Trevor Noah Is the New Host of The Daily Show
Here's What You Need to Know About Trevor Noah, the New Host of The Daily Show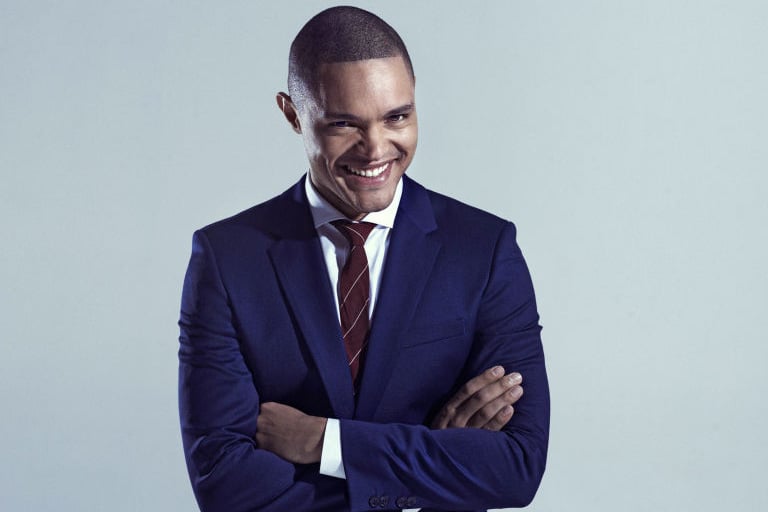 After a mere three appearances on The Daily Show With Jon Stewart, comedian Trevor Noah has been chosen to replace the anchor. He was first spotted on the show back in December, as a new correspondent speaking about how similar America had become to South Africa. It's a tremendous (and unexpected) leap of faith for Comedy Central, given Noah's lack of notoriety. Names like Jessica Williams, Samantha Bee and Jason Jones had all been tossed out as possible successors, but Noah is interesting for a number of reasons. Here's what you need to know about the new host!
He's kind of a big deal in South Africa. The comedian is originally from South Africa, and he appeared on the cover of GQ South Africa. He's also been profiled by Rolling Stone, Newsweek and The Wall Street Journal.
He's funny. Need proof? Here's the clip of his first appearance, back in December:
He made his TV debut back in 2012. It was on The Tonight Show With

Jay Leno

; here's that clip, too!
Basically, we should all be excited to see what kind of a new spin he can put on The Daily Show. Let's give him a chance, because as evidenced by a recent tweet, he seems pretty gracious.
No-one can replace Jon Stewart. But together with the amazing team at The Daily Show, we will continue to make this the best damn news show!

— Trevor Noah (@Trevornoah) March 30, 2015