True Detective Season Finale
True Detective Is Over! Are You Satisfied With the Ending?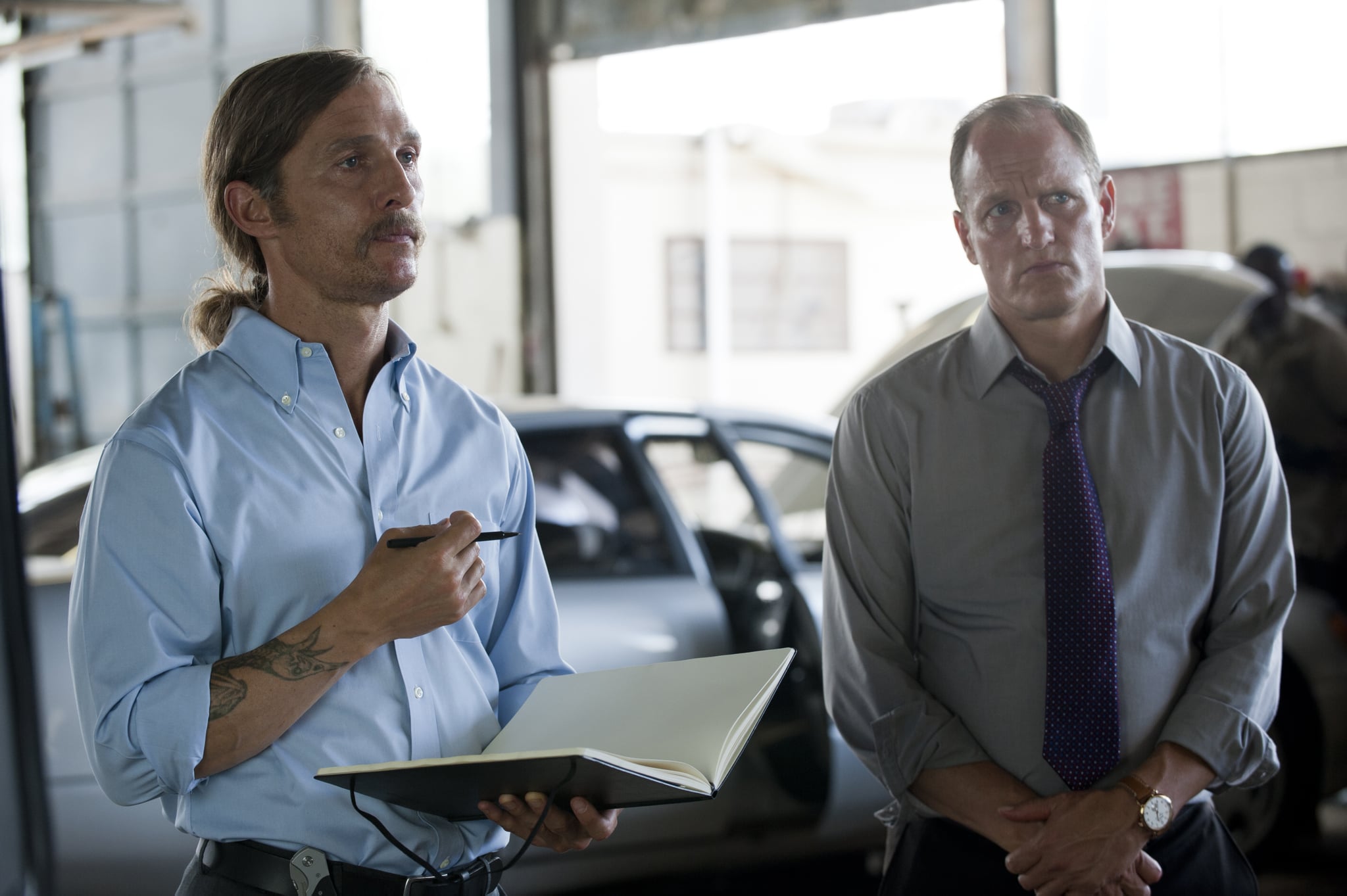 If you were hoping for a twisted ending to True Detective's unsettling first season, you got it. The HBO mystery series that's had everyone speculating and parodying over the past eight weeks has drawn to a close. Rust and Hart put the pieces together and find their perp, Errol, an inbred, voodoo-worshipping house painter who frequently has sex with his half sister.
In a nail-biter of a final confrontation, Rust and Hart are both critically injured (Rust saves himself with a series of head butts) and left for dead in the bizarre mummy maze known as Carcosa. They're saved, but not before Rust sees a swirling galaxy above his head (what is that about?) and blows Errol's head off. It's a lot, but I want to hear your take on it.