Two Brand New Pictures From Twilight's Eclipse 2010-05-03 15:30:15
Two New Stills From Eclipse!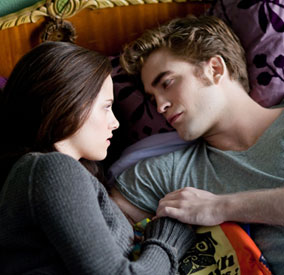 What better way to kick of a Tuesday than with some Twilight goodies? Today we've got two brand-new stills from Eclipse that cover both sides of the spectrum: on the one hand there's another romantic shot of Bella and Edward and on the other, an eerie look at the newborn vampire army. So what do you think? Of course, if you need a refresher on the upcoming film before giving us your opinion, you can always check out the latest trailer first.