UnReal Season 3 Review
UnReal Is Back — and We Don't Know How, but It's Better Than Ever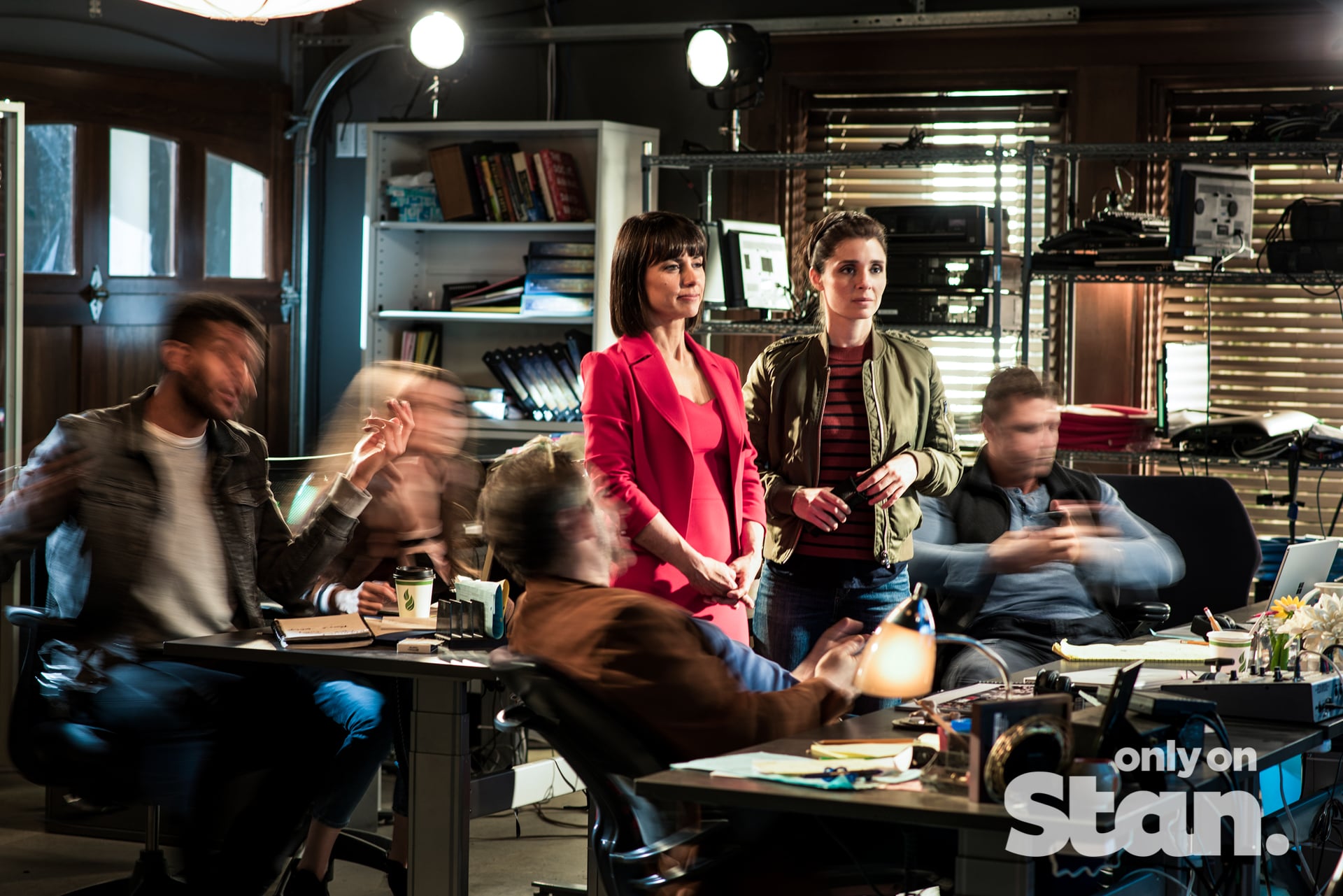 After the end of season two of UnReal — the wildest, greatest show ever made, which you can stream on Stan right now — my first thought was this: how are they going to top this?
Things got so real at the end of the last season. I don't want to spoil anything for anyone because it's worthy of carving out a night in your schedule to discover it for yourself, but trust me when I say things went to the extreme. Now, we've got season three back in our hot little hands — it airs on Stan tomorrow! — and we are so happy to be back in the world of 'Everlasting.'
For the uninitiated, UnReal centres around Quinn King and Rachel Goldberg, played by uber talented actresses Constance Zimmer and Shiri Appleby, who are producers on a hit Bachelor-esque show called 'Everlasting.' Written by Sarah Gertrude Shapiro, an ex-producer of The Bachelor US, UnReal has always had that "did that really happen?" air about it, which of course makes it exciting on a whole other level.
The show has taken us on quite the journey in the first two seasons, spanning Rachel's screwed-up past that sees her act incredibly recklessly, the battle executive producer Quinn has in running the show that is rightfully hers (while swatting away the men who try to take credit for it), and the truly outrageous lengths both of them will go to in order to produce a compelling, ratings-winning TV show. It's the kind of television you watch with your mouth agape, blown away by the sheer audaciousness of it, horrified by the manipulation and also secretly impressed at how plausible the show's writers make it all seem.
It's so well done, in fact, that nowadays when we here at POPSUGAR watch The Bachelor or Bachelorette, we have moments where we discuss the likelihood that a scene may have been prompted along, just like they are in UnReal. The show adds a whole new element to our viewing preferences, and that goes some way to explaining why it's the kind of show everyone becomes completely obsessed with.
But let's get back to season three, shall we?
Well, we're relieved to tell you that it carries the weight of the first two stellar seasons on its shoulders with ease. We were concerned this newest foray into Quinn and Rachel's worlds might not be up to par — how can something so good get even better? — but, you guys, it really exceed expectations. Let's explain why:
Quinn is a f*cking force. She'll have you laughing one minute and choking on your popcorn the next. She's bold and holds her own in what's trying desperately to still be a man's world, and she dominates every scene she's in. We put that down to actress Constance Zimmer, who always seems to be born for the role she's playing.
Rachel — poor old Rachel — is trying so hard to be a better person but that evil glint in her eye just keeps resurfacing. Again, you have to attribute that kind of nuanced performance to the skills of Shiri Appleby, who delivers a character you want to like so badly, even though she goes against every moral standpoint you've ever known.
Together, Quinn and Rachel are two of the biggest badasses you've ever seen on TV. They run the show (the show within the show and the show itself, FYI) and it's scary how well they do it. Of course, they don't do it nicely — but that's part of UnReal's overall appeal, too. It's so politically incorrect sometimes that you laugh in shock. It's got strong feminist themes throughout that feel so on point, especially in today's climate. It's full of sex, manipulation and debauchery, so it's such a fun world to sink into from the safety and security of your couch or bed.
And of course, this season of UnReal focuses on a Suitress, as opposed to a Suitor, so we get to see more women calling the shots, and more controversy around the hot, single, often-unhinged men who are vying for her heart. The fact that some of them get distracted by Quinn and Rachel? That's all part of the fun.
Keep your eyes peeled on Aussie actor Adam Demos, who plays Auguste — he finds himself in quite a situation with Quinn and Rachel, and that juicy storyline is just one of the reasons season three might be the best one yet. We loved every second of what we've seen so far, and we know you will too.
UnREAL Season 3 will premiere on February 27, exclusively on Stan. Seasons 1 and 2 are available to watch now on Stan.