Universal to Turn Wicked Musical Into a Movie
Who Would You Cast in the Movie Version of Wicked?
Well here's something for the "I can't believe it took this long" file: the wildly popular musical Wicked will soon be getting the big screen treatment. Universal is reportedly in talks with directors and the impressive list of potential candidates includes J.J. Abrams, Rob Reiner and Glee's Ryan Murphy.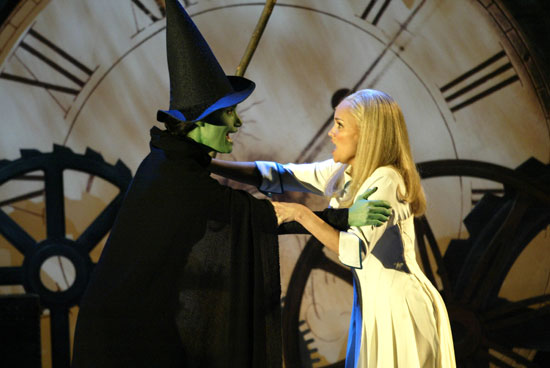 For those of you not familiar with the story, Wicked is the "untold story" of Elphaba, aka the Wicked Witch of the West from The Wizard of Oz. It follows her childhood into school where she meets a very different Glinda than the one we've come to know and love, right up to the point where Dorothy comes in. Kristin Chenoweth and Idina Menzel originated the roles of Glinda and Elphaba respectively and it's hard to imagine any other actresses taking on the roles for the film version. There are a few who could fill the shoes though—I could see Anne Hathaway as Elphaba with the help of some green makeup and Reese Witherspoon could be a great Glinda (especially after showing off her pipes in Walk the Line). But who would you cast?