Unknown Movie Review Starring Liam Neeson, Diane Kruger and January Jones
Unknown: A Web of Mystery to Get Lost In
Unknown feels a bit reminiscent of The Bourne Identity. Man with identity issues? Check. Shadowy figures in pursuit on European streets? Check. And somehow, inexplicably, said man is very, very good at hand-to-hand combat? Check again. But even though it's engaging, Unknown doesn't quite measure up to The Bourne Identity.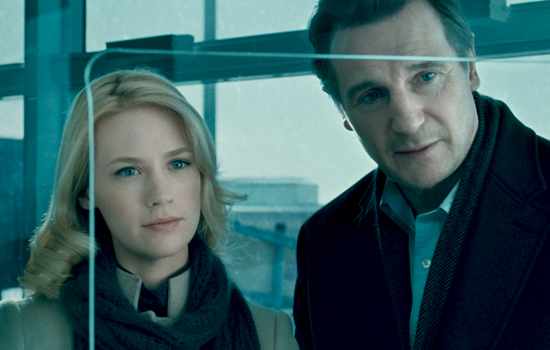 Liam Neeson stars as Dr. Martin Harris, a scientist who flies to Germany with his wife Liz (January Jones) for a prestigious conference with other men in his field. After arriving at their hotel, Martin realises that he left his passport at the airport, so he hops in a taxi to retrieve it. En route, the taxi's driver Gina (Diane Kruger) gets in an accident and flies off a bridge. Nearly killed, Martin sits in a coma at a hospital, only to awaken days later to find his wife with a man who has stolen his identity. With no form of ID on him and a spotty memory, Martin tracks down Gina to help him recall details about the day of the crash, so he can make sense of the situation. But as soon as Martin sniffs around, strange men begin to trail him, and thus begins the cat-and-mouse game.
To hear about the film's performances and why it's worth seeing, just read more.
Keep reading for the full review . . .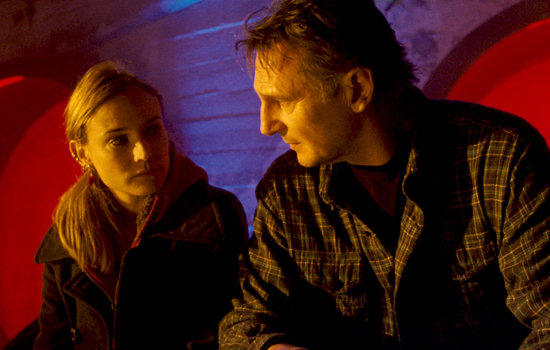 Martin's paranoia is what drives Unknown. As he runs for his life, everyone becomes suspect, from a man talking on a cell phone to an old lady crossing the street. Who is after him, and why? And is Martin perhaps wrong about who he is after all? As the film continues, the answers become even more muddled until the audience feels just as confused as Martin himself. It creates a sense of suspense that had me on edge, waiting for resolution.
Neeson is a likeable action star, and Diane Kruger also delivers a solid performance as Gina. Though Gina is a secondary character, the glimpses of her home life as a struggling Russian immigrant made me just as invested in her story as Martin's. When the film hints at a relationship between the two characters, it's easy to root for them to get together, especially since Martin's wife Liz is obviously bad news.
The film doesn't demand much from January Jones; for the most part she's just expected to look stately and wear gorgeous clothes like one of Hitchcock's blond heroines. It's clear from the beginning that Liz isn't to be trusted. She's a femme fatale type, but as we look to Jones's facial expressions for clues about Liz, it's hard to get a read. It's not so much a nuanced performance as bad acting.
When the truth finally comes out about Liz, Martin, and the chaotic run of events, it's not as clever as I had hoped. The story's twist is unexpected, but mainly because it seems just so far out of left field. Despite that, the film is still a perfect popcorn flick. With several surprises and heart-thumping moments, it's an adrenaline-filled couple of hours that's worth the price of admission. Just leave your sense of logic at the door.