Valentine's Day Trailer Starring Julie Roberts, Jessica Biel, Jessica Alba, Anne Hathaway
Movie Watch: Valentine's Day Starring Everyone
By now you've probably seen the myriad on-set shots for the upcoming ensemble romantic comedy Valentine's Day. Oh and by "ensemble", I mean the most star-studded cast to hit Hollywood in years.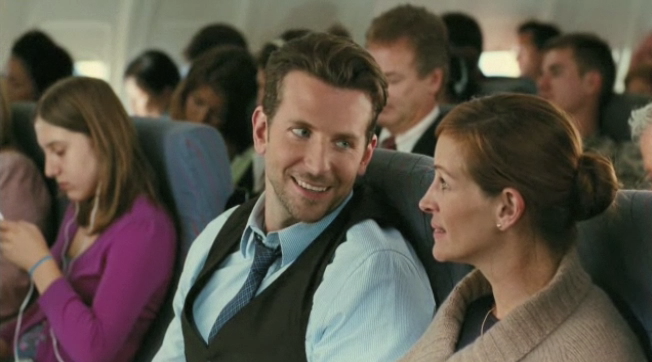 This movie has (take a deep breath with me) Jessica Alba, Jessica Biel, Jamie Foxx, Bradley Cooper, Julia Roberts, Anne Hathaway, Emma Roberts, Jennifer Garner, Eric Dane, Patrick Dempsey, Topher Grace, Shirley Maclaine, Ashton Kutcher, Taylor Lautner and Taylor Swift. Did I miss anyone? Probably. Put all these beautiful stars in a rom-com, set the trailer to a booming pop song and you've got me excited.
The preview doesn't give much of the plot away (though I can make some educated guesses based on the title), but I'm already analysing the couplings we see in the clip. Anne Hathaway and Topher Grace? Brilliant. Bradley Cooper and Julia Roberts? I'm not sure about their chemistry, but I guess he does like older women. Zing! The only question is, with these components, are we looking at He's Just Not That Into You 2.0? Or Love Actually the remake? Or neither? The film is out today if you want to get a jump on your Valentine's Day celebration. Watch the new trailer and let me know what you think.