A Very Harold and Kumar 3D Christmas Trailer Starring Neil Patrick Harris, John Cho, Kal Penn
Watch the Trailer For A Very Harold & Kumar 3D Christmas
It might feel wrong to watch a trailer for a Christmas movie in August, but A Very Harold & Kumar 3D Christmas certainly isn't your standard warm-and-fuzzy holiday fare. Sure, there's snow and Santa, and, um, Jesus, but there's also scantily clad ladies, beer pong, and, of course, some pot smoking. In the third instalment of Harold and Kumar's adventures, the guys meet up after a few years of estrangement and set out on a quest to replace Harold's father-in-law's perfect Christmas tree. You'd never be able to garner that from this trailer though, which is a mishmash of random jokes, some Christmas references, and a solid ad for the 3D. Oh, and there's some Claymation in there, too.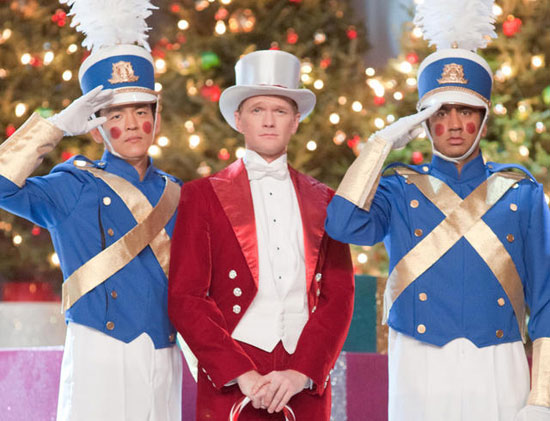 If the actual film has more plot than what we see here, A Very Harold & Kumar 3D Christmas could make a nice addition to atypical holiday movies like Bad Santa. If not, Neil Patrick Harris does a song-and-dance number, so there's that.
Check it out when you read more . . .