Video: Beyonce Rehearsal & Blue Ivy Carter Saying Surfboard
Hold Up — Did Blue Ivy Carter Just Say "Surfboard"?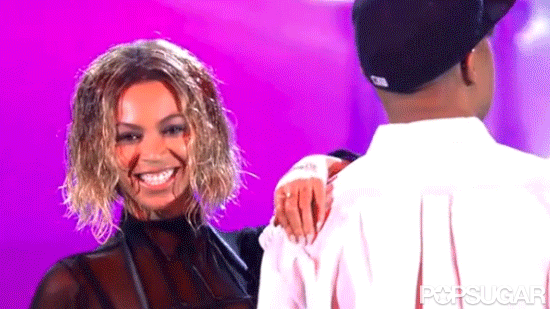 Blue Ivy Carter, the world's coolest toddler, has reached new levels of awesomeness, as evidenced by a recently released video of Beyoncé's Grammys rehearsal. In the clip, Beyoncé is performing "Drunk in Love" for a small audience as her choreographer, Frank Gatson Jr., stands in for Jay Z. At about 4:40, you can hear (what we sincerely hope is) little Blue Ivy piping in to say a few words to her famous mum. First, it sounds like she says "surfboard," which — as we all know by now — is one of the best and most repeatable parts of the song. Then, we get an adorable exchange between Beyoncé and Blue that is sure to give you a similar reaction to Beyoncé's, above.
Front Page