Video of Robert Pattinson in Robert is Bothered on The Late Show With Jimmy Fallon
Video: Robert Pattinson Gets Bothered With Jimmy Fallon!
US late night talk show host Jimmy Fallon has been doing his best Edward Cullen impression for months now, in his regular "Robert is Bothered" segments. On Monday night, there was a twist when Robert himself made a cameo in the sketch. Jimmy tweeted a photo earlier in the day, so we knew it was coming, but here's the clip of Robert telling Jimmy how he really feels about being mocked. (Hint: his feelings start with a B).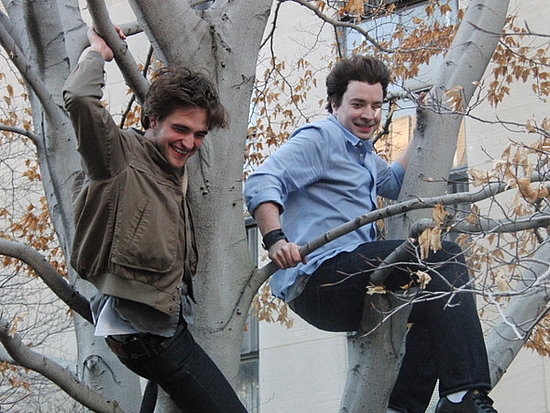 I always love seeing Robert's comedic side since we don't get to see a whole lot of it in Twilight, so to check it out just keep reading. Oh, and is anyone else getting an Austin Powers vibe from Jimmy?
.