Video Teaser Trailer of Tom Cruise and Cameron Diaz in Knight and Day
First Look: Cameron Diaz and Tom Cruise in Knight and Day
The teaser trailer for Tom Cruise's upcoming film, Knight and Day, has just been released and let's just say it's a tad confusing. I think it's a romantic comedy, but with all the high-speed car chases, plane crashes and guns, I'd be lying if I said I wasn't scratching my head when it ended.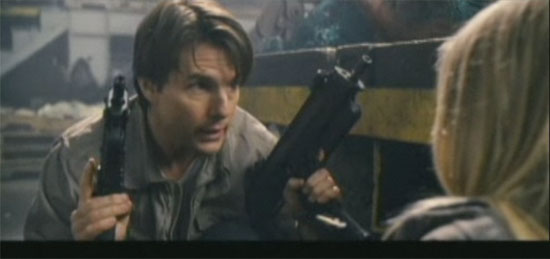 In the film, Cameron Diaz plays a woman who is suddenly pulled into a world of drama and explosion when she gets on a plane she's not supposed to. After the plane crashes, she wakes up in her bed having no idea how she got there — all she remembers is Tom Cruise, a "secret agent. . . or something." Her friend thinks she's just seeking attention, until Cruise shows up on cue and immediately takes her hostage. Though the teaser doesn't make much sense, the film still looks like a fun ride, filled with twists, humour, action, action and, you guessed it, even more action.
Keep reading and check it out for yourself.
See, baffling isn't it.