Vin Diesel Talks About Dwayne Johnson Feud April 2017
Vin Diesel Says His Rumoured Feud With Dwayne Johnson Was "Blown Out of Proportion"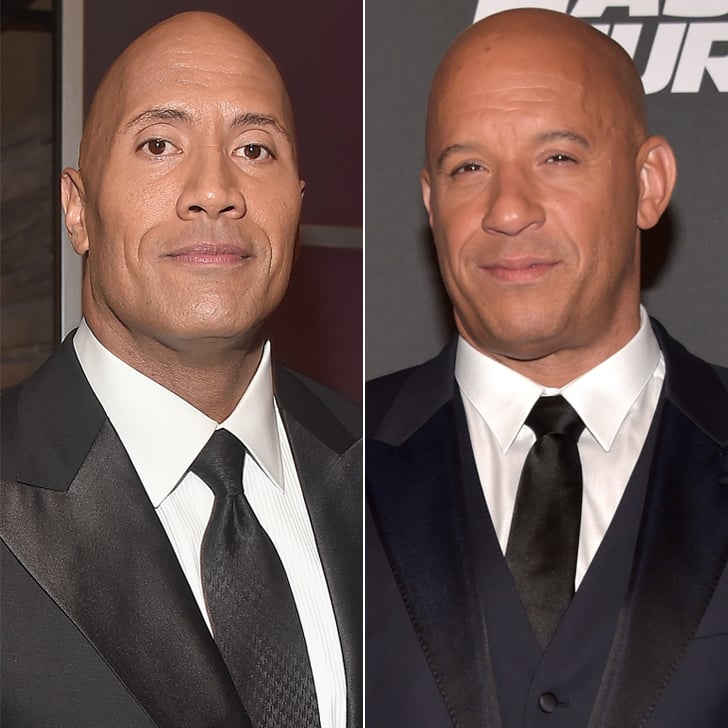 Dwayne Johnson grabbed headlines back in August 2016 when he called out his male Fate of the Furious co-stars in a scathing post on social media, but it looks like that's all in the past now. While promoting the highly anticipated film this week, Vin Diesel opened up about the rumoured feud in a new interview with USA Today. "I don't think the world really realises how close we are, in a weird way," Vin said of Dwayne. "I think some things may be blown out of proportion. I don't think that was his intention. I know he appreciates how much I work this franchise. In my house, he's Uncle Dwayne."
Vin didn't go into detail about what exactly went down, but he did hint that there were some creative differences on set. "I protect the franchise. I protect everybody including Dwayne. I protected Dwayne more than he'll ever know. And it doesn't matter. He doesn't have to know, but he appreciates it. He knows it," Vin said. "Dwayne has only got one Vin in his life. Dwayne Johnson only has one big brother in this film world and that's me."
Dwayne previously slammed his male co-stars for their unprofessional behaviour in a cryptic post on Instagram, in which he referred to them as unprofessional "candy asses." Several outlets reported that the rant was about Vin, who later seemingly responded to the feud in a video on Instagram, saying, "Give me a second, and I will tell you everything. Everything." The Fate of the Furious hits cinemas on April 12.