The Voice Australia Live Show 4 Recap
Which Contestants on The Voice Will Complete the Semi-Final?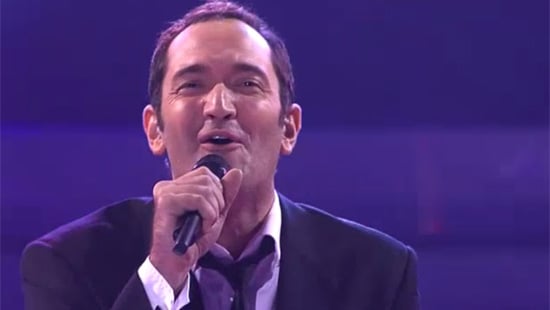 Four singers have secured their places in the semi-final of The Voice next week: Rachael Leahcar (audience vote) and Glenn Cunningham (coach's choice) from Team Delta, and Karise Eden (audience vote) and Fatai V (coach's choice) from Team Seal. Last night's live show saw the return of Team Joel and Team Keith to the stage, including group performances from the coaches with their contestants. Our highlights were dark horse Diana Rouvas' rendition of "I Can't Make You Love Me," Sarah De Bono singing Whitney Houston's "How Will I Know," and Darren Percival's soulful version of "I Believe (When I Fall In Love)," complete with gospel back-up singers. His coach, Keith Urban, joked, "I feel like we all got baptised all of a sudden."
More Voice discussion after the break.
The nature of The Voice means there are some deserving contestants who will be cut in the next round because each coach needs two contestants in the semi-final. My predictions were slightly off last week because I went by performance, so this time I'm considering popularity. From Team Keith, Darren seems like a shoo-in, while Brittany Cairns seems to have a passionate fan base (remember how someone in the crowd booed Delta Goodrem as she offered her critique?). That said, maybe Diana will finally get the general public loving she deserves — here's hoping. From Team Joel, Lakyn Heperi's popularity can't be ignored, while Sarah rocked it last night. (Interestingly, Joel said that she was so good she didn't need him anymore . . .) What do you think?