Watch Jake Gyllenhaal and Joe Jonas in New Vampire Weekend Video "Giving Up the Gun"
Jake Gyllenhaal Rocks Out in Vampire Weekend's New Video
Jake Gyllenhaal is all over my radar this week. First he gushed about Peter Sarsgaard's acting skills, and now he's getting goofy in Vampire Weekend's new video for "Giving Up the Gun." The upbeat single is actually my favourite track off their Contra album and it comes accompanied by a cute video featuring a girl kicking butt on the tennis court.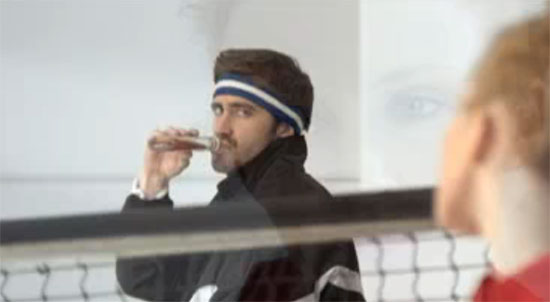 As we've come to expect from the band, the video is preppy and Wes Anderson-like, but the real fun lies in the celebrity cameos. RZA officiates the matches and Joe Jonas plays a sore loser, but Jake Gyllenhaal steals the show as a boozing, smirky challenger. Did we mention Jake strips down to teeny tennis shorts? Check it out!
Keep reading