Watch the New Harry Potter Trailer Plus New Scenes From Harry Potter and the Deathly Hallows 2010-06-29 21:30:06
Watch The New Harry Potter and the Deathly Hallows Trailer!
Eclipse may be the hottest ticket in town this week, but once the blood is mopped up it'll be time to make way for more magic. Just as well, really, because the first part of Harry Potter and the Deathly Hallows is just a few months away and today we've got our hands on a real life trailer! And boy, is it intense. Actually, that's kind of an understatement for a preview that consists of spine-tingling images, menacing music and a few lines of dialogue spoken by Voldemort.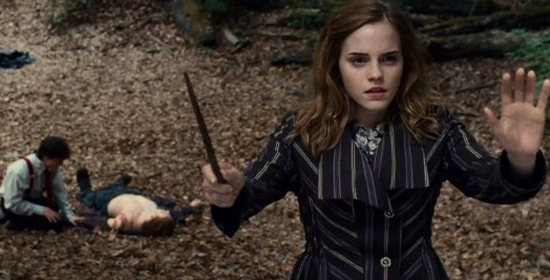 There's footage from both parts of the film in the trailer, with the first installment set to come out Nov. 19. It has me feeling like I need to reread the final Harry Potter book, but mostly I just feel completely, ridiculously excited. Almost as excited as I am about Westwick Watch. Check it—plus a few new pics—out for yourself when you read on. 

Keep reading...