Wesley Ford Bachelorette 2018 Elimination Interview
Wes Says It's "Really Strange" What The Bachelorette Chose Not to Show of Him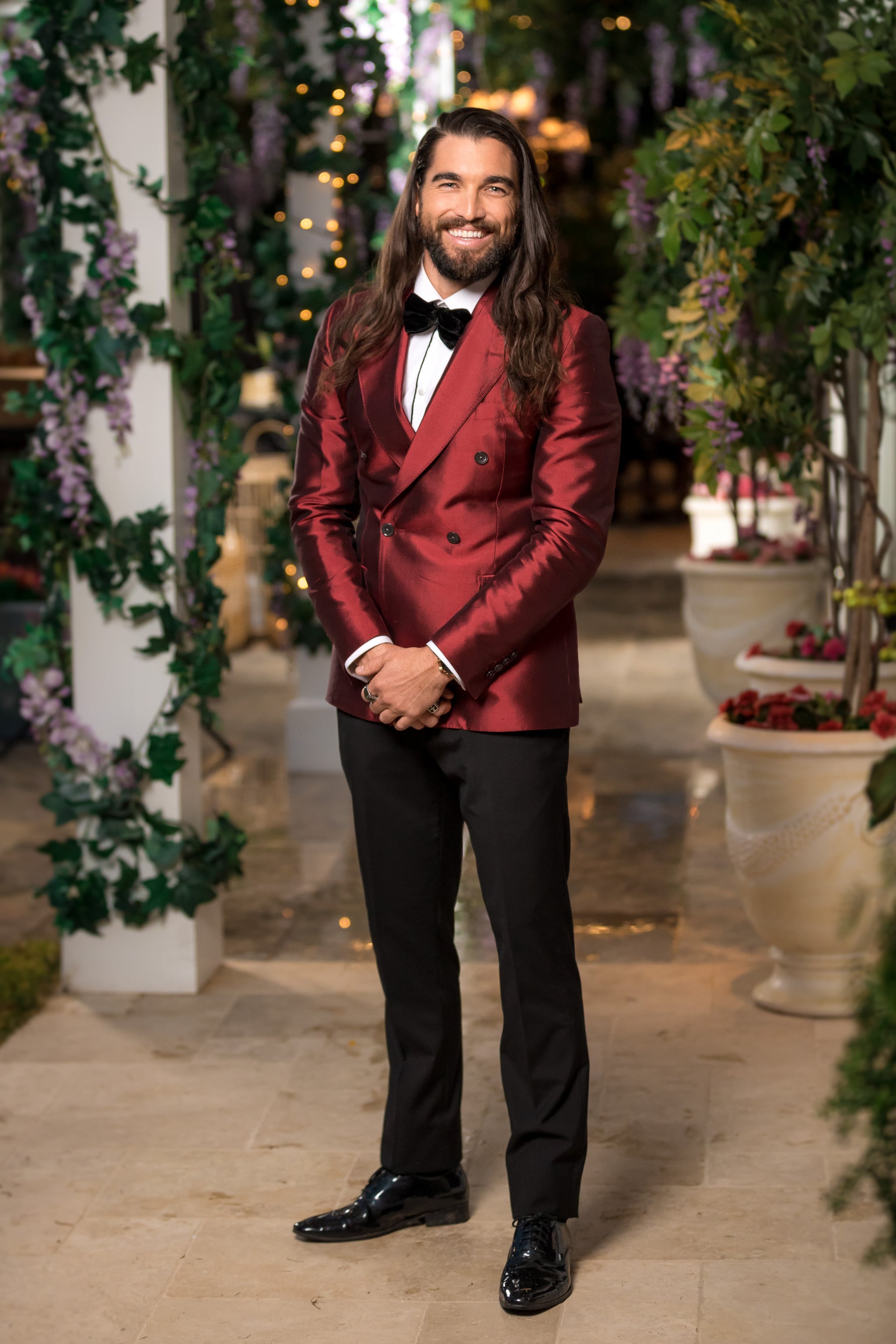 We didn't have the opportunity to see much of Wesley Ford on The Bachelorette, who three episodes in was eliminated in last night's episode. That's why, when we got the chance to speak to him, we wanted to grill him all about the stuff we missed from his time on the show. Below, his thoughts on footage left on the cutting room floor, his future plans, and who he thinks will steal Ali's heart.
POPSUGAR Australia: Hey Wes! Were you surprised to leave last night?

Wes: I was actually surprised to go. I wasn't too upset . . . it was a little bit of a kick in the guts but at the same time, I was happy with the experience. It was just a little bit sad.
PS: Unfortunately we didn't get to see a lot of your interaction with Ali on the show, how would you describe your dynamic with her?
Wes: Well, it's weird that they didn't show any of me and her on there. I did have some interaction with her, not much, because you only get that time with her when the cameras are on, but my interaction with her was good. . . I don't know, maybe she just didn't picture herself with me.
PS: Did you picture yourself with her?
Wes: Ah. . . not really, no. [laughs]
PS: Fair enough! Was there anything else from your time in the mansion that you were surprised didn't make the show?
Wes: There were lots of moments. It's quite strange because on the first group date, what I found was a little bit weird, was how I was the only one who didn't go on the group date. So you'd think, "oh okay, how does Wes feel about that?" but they didn't even so it at all, so I found that really strange. Another reason [it was weird] was that they were doing modelling [on the date], and I have done previous modelling, so I don't know why they would cut that whole section of what I said and how it went down . . . but it is up to them what they put on. I was happy and positive all the time, maybe that pissed them off. [laughs]
PS: Ah, you weren't bringing the drama, that was the issue!
Wes: Yeah, I'm not that type of person, I like to keep everyone happy and positive, so maybe I got kicked out because I was bringing that, rather than the drama.
PS: What was the highlight of your time on the show?
Wes: The gladiator date was a highlight, I've always dreamed about Roman days. But I found it really difficult to meet Ali the first night, I wrote her a little poem just to remind her what she was there for, and what guidelines she could have, and that was nerve–racking, I was freaking out! That was the hardest part, but the rest was all pretty fun.
PS: Would you do anything differently if you had your time over?
Wes: As an actor, it's a really hard question for me because I can change characters, and I can be the Paddy or the loud person if I want to, but I decided not to do that. I wasn't there for that, I was there just to be me and me natural, and be strong with that. The outcome is the outcome, so I'm happy with who I am, and who I was on the show.
PS: Would you consider giving Bachelor in Paradise a crack?
Wes: Yeah, if they were to ask me, then I'd love to give it a go!
PS: Other than potential reality TV, what else is next for you?
Wes: My acting is definitely on the top of my priority list, and then love is as well. So if they both connect at the same time, then I'll be picking them both. But my acting, I've really been pushing it for the last two years, so you'll probably see more of that, and there's gotta be more than that, because that's all I'm driven to at the moment.
PS: Lastly, who is your pick to win?
Wes: I would say Taite's got what it takes to take the lead.
PS: So many people have said that, but we have hardly been shown Taite yet, so what is it about him that makes him such a front runner?
Wes: Obviously I'm guessing they'll show him more down the track if he stays on. Ali's kind of got this thing, I don't know . . . he's just got what Ali is looking for. But I don't know if Taite would stay with her, because he's sort of . . . look, I don't know!