What Does Tommen's Alliance With the High Sparrow Mean?
What Tommen and the High Sparrow's Alliance Means For Westeros
Just when we thought we'd have to witness another bell-ringing zealot repeatedly yelling "SHAME!" behind a naked woman, Game of Thrones threw us for a loop. Though Margaery's walk of atonement seemed so unavoidable that the Lannisters and Tyrells had to join forces in an attempt to prevent it, the shaming never actually happens. Neither does the plan to raid the Great Sept and overthrow the High Sparrow. Instead, the High Sparrow reveals that there's no need for Margaery to suffer humiliation, and Tommen announces that the Crown and the Faith have formed an alliance.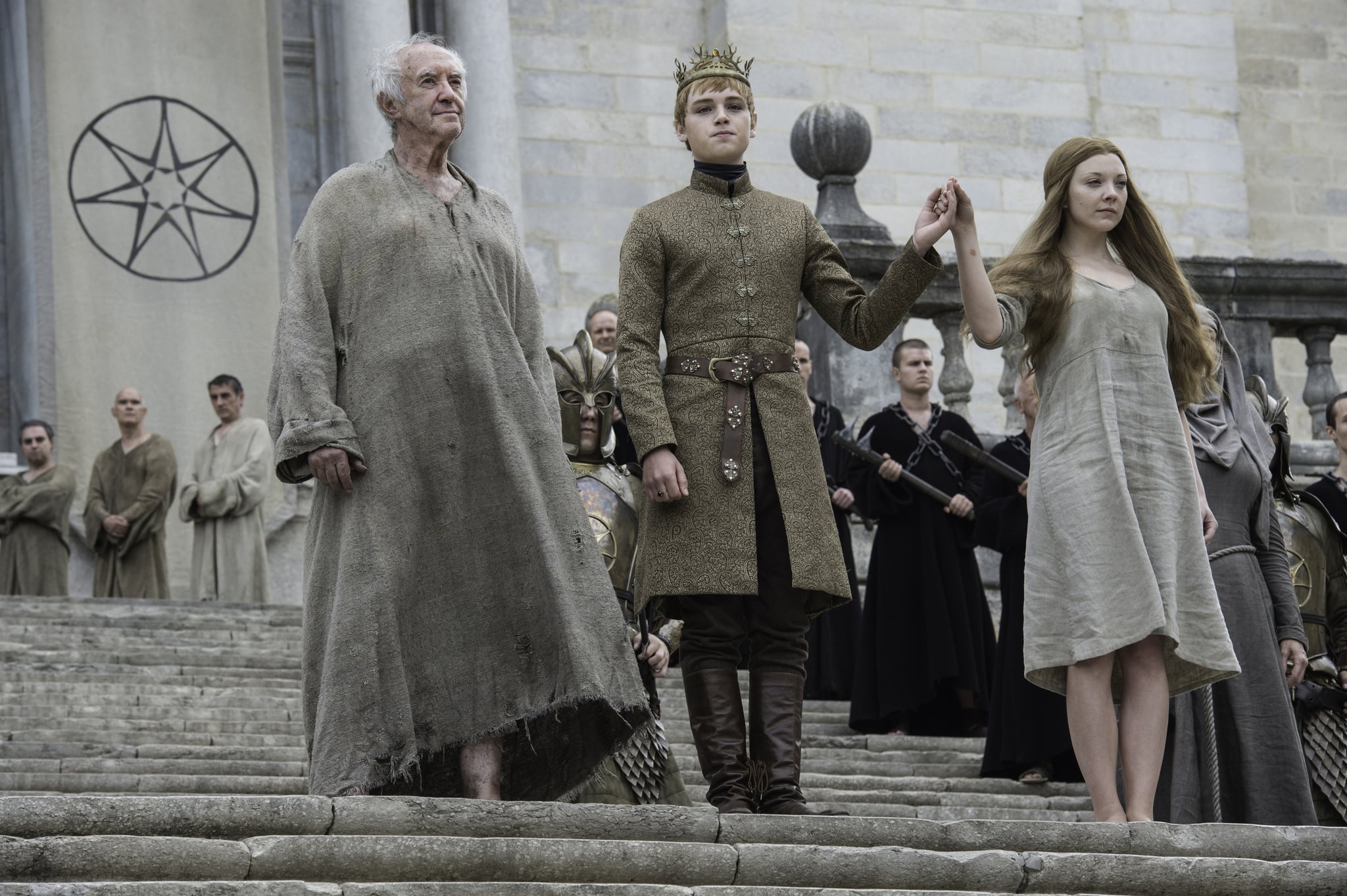 How Did It Happen?
So, what exactly went down? Prior to Margery's expected walk of atonement, Tommen is allowed a visit with her. She tells him that they're mistaken about the High Sparrow and that during her imprisonment, she's reflected on how good she was at seeming good. Her convincing words, plus Tommen's own previous conversations with the High Sparrow, push him to side with the Faith of the Seven. The move greatly pleases the common people, but doesn't sit quite as well with others.
What Does This Mean For Westeros?
When the Lannister-Tyrell scheme is thwarted by the alliance, Lady Olenna begrudgingly admits that the High Sparrow has beaten them. But has he really? Margaery was rather vague in her conversation with Tommen, saying just enough to make it seem as if she supports the Faith. Perhaps she truly does, but she's also proven herself adept at playing the game in the past. It's possible that the queen has ulterior motives, such as using her new position to destroy both the Sparrows and the Lannisters.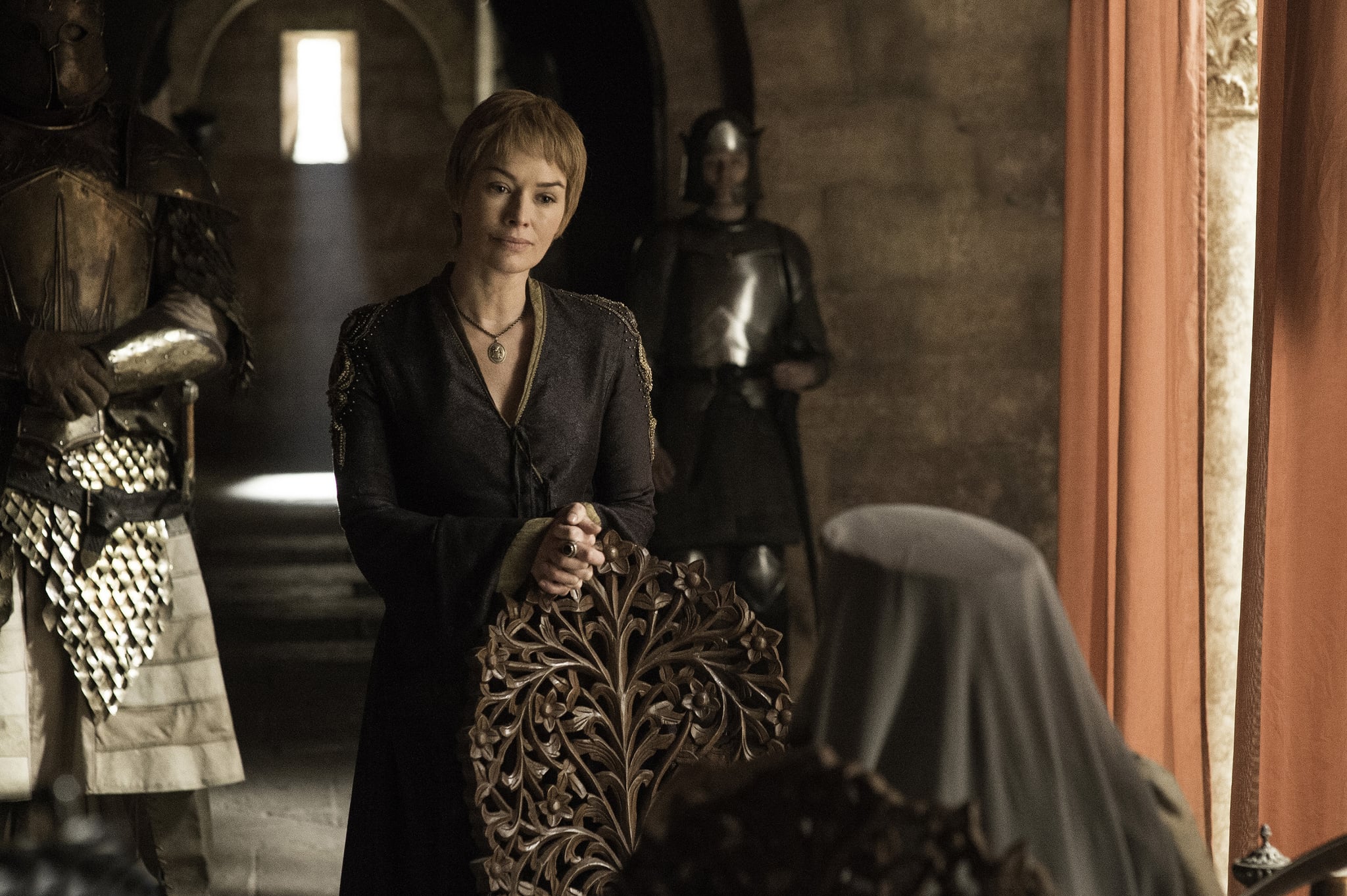 Having endured her own problems with the High Sparrow, Cersei is naturally displeased with her son's decision. Regardless, she's confident that since a huge and terrifying warrior is on her side, she'll come out on top of the Faith during her upcoming trial by combat. Additionally, over in Braavos, Arya shares her opinions with an actress who's been playing Cersei in a War of the Seven Kings–themed play. Namely, she believes Cersei wouldn't have simply cried over Joffrey's death — she would've gotten angry and wanted to kill whoever did it — that is, if she had figured out the Tyrells' role in Joffrey's murder. Could this be foreshadowing a vengeful fire in Cersei that's only exacerbated by Tommen's manipulation and alliance?
The alliance also has effects beyond King's Landing. Upset with Jaime's decision to oppose the Faith of the Seven, Tommen strips him of his title of Lord Commander of the King's Guard. He then sends his "uncle" to serve at Riverrun, where the Blackfish has yanked back the now Iron Throne–aligned castle from Walder Frey's clutches. Jaime comes face to face with the Blackfish in the next episode, and post-alliance announcement, life looks nothing short of crazy for several characters.