What Is Dragonglass on Game of Thrones?
Game of Thrones: Did We Just Learn the Secret to Defeating the White Walkers?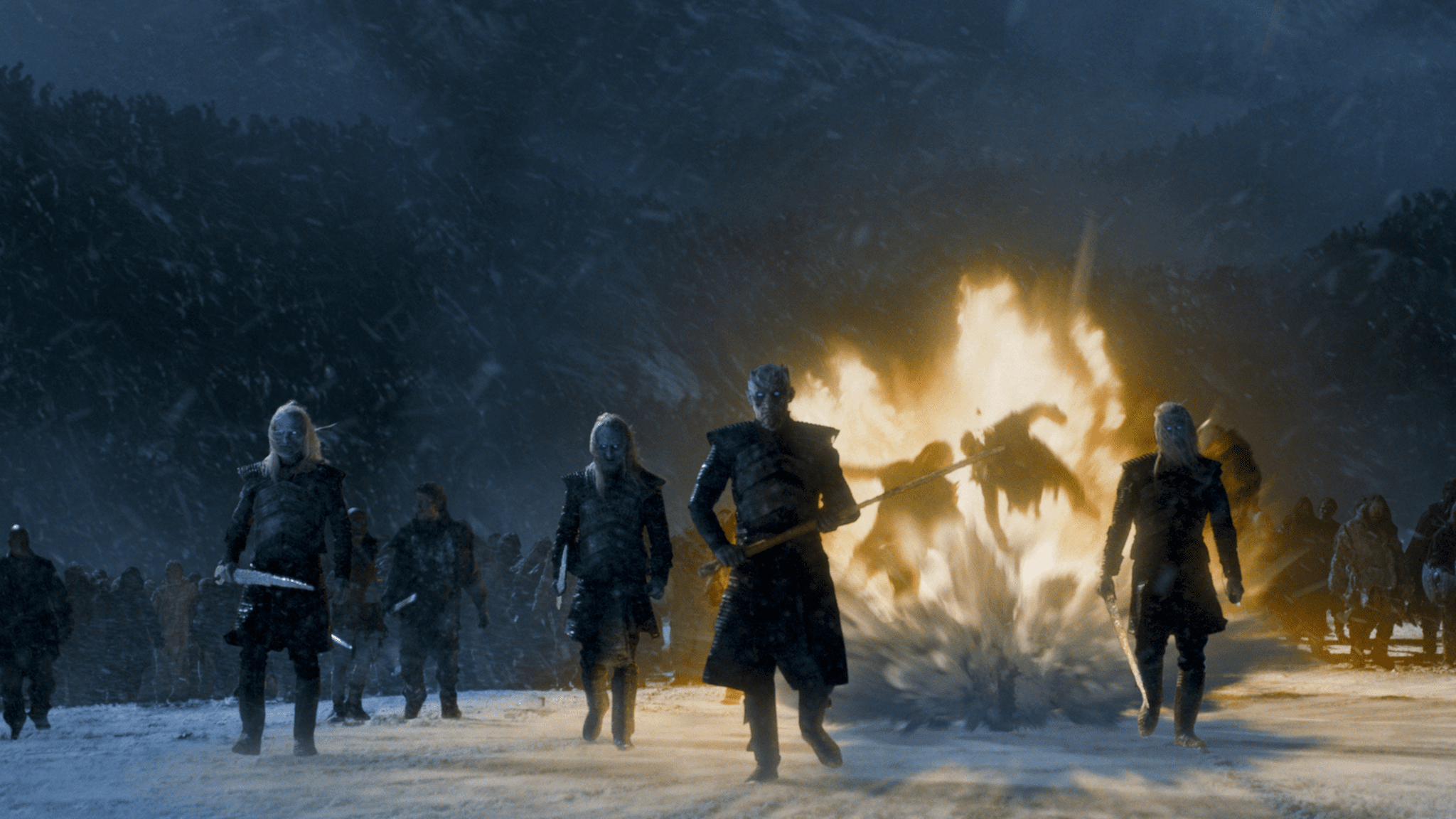 The following contains major plot points for episode six of Game of Thrones season six.
Dragonglass resembles obsidian, a type of naturally occurring glass formed by volcanoes. But unlike real-world obsidian, dragonglass in Game of Thrones has magical significance.
What Powers Does Dragonglass Have?
Sam discovers a bag of dragonglass beyond the wall and uses an ancient dagger to kill a White Walker. Later, Bran witnesses the Children of the Forest plunging a dragonglass dagger into a man's heart, creating the first White Walker. When Benjen Stark rescues Bran, he reveals that he was attacked by a White Walker and would have become one himself if the Children had not stabbed him with dragonglass, halting the transformation process. So dragonglass can create, destroy, and halt the birth of White Walkers.
Why Is It So Important?
Dragonglass isn't the only weapon that can kill White Walkers. Valyrian steel has also been proven to stop the dead, but as Randyll Tarly reminds us this week on Game of Thrones, there are only a handful of Valyrian steel swords left. Unfortunately, there are tens of thousands of White Walkers, and their numbers only seem to be growing. There isn't much dragonglass left, but with the stashes of daggers found in the North and massive deposits in Dragonstone, there's certainly more dragonglass to go around than Valyrian steel.
Could Daenerys and Her Dragons Create More Dragonglass?
Dragonglass might be the key to evening the playing field against the White Walkers. With Daenerys and her fire-breathing dragons presumably on the way to Westeros, there could be a way to create the first new dragonglass in centuries. And since dragonglass doesn't just destroy White Walkers but also halts their creation, the dragonglass could be a real resource to our heroes in the coming battle against the White Walkers.
Related Stories: