What Will Happen When The Royal Baby Is Born?
What to Expect When Kate Middleton Gives Birth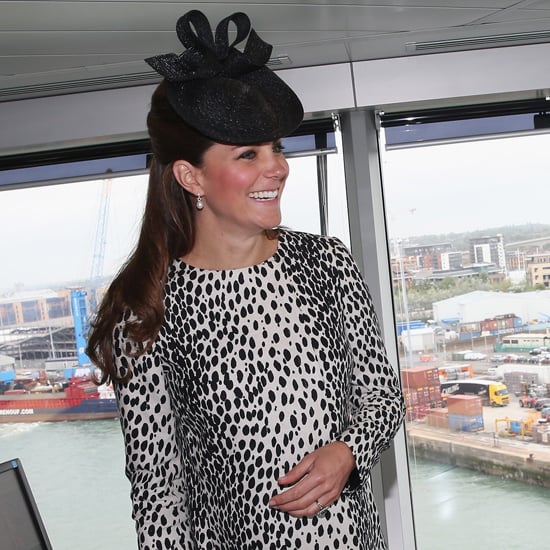 As the world awaits an announcement for the arrival of the royal baby, we're breaking down exactly what to expect when the Duchess of Cambridge gives birth. It's previously been announced that Kate would give birth in the private Lindo Wing of St. Mary's Hospital, but new rumours have mentioned the possibility of the duchess heading to the Reading hospital where she was born. In any case, the couple has reportedly made their way to London, sparking rumors of Kate being in labour. When the royal baby arrives, it's been reported that the birth would be announced only between 8 a.m. and 10:30 p.m. in London, which translates to a period of 4 p.m. to 7:30 a.m. AEST. Amid rumours and reports about the royal couple, find out exactly what to expect when the future heir arrives.
A Formal Announcement Sources say that the media will learn when Kate Middleton is in the early stages of labour, but following royal tradition, the first formal announcement of the royal baby's birth will be a bulletin placed on a special easel at the gates of Buckingham Palace. The announcement itself will be a piece of paper signed by Kate's medical staff. Once it's signed, the piece of paper will be carried to a driver who will quickly travel through London with a police escort to post it on the easel minutes later. It will include details about the baby's weight and gender.
Digital Reports The official Clarence House Twitter account will reportedly share the exciting news online, and reporters will also find out in an emailed press release.
At the Hospital Members of the press have already been set up outside the hospital for more than a week, and the frenzy is only expected to grow larger with news of the royal baby's birth. When Prince William was born, well-wishers flocked to St. Mary's Hospital for a chance to see the future heir, and it's likely that crowds will gather for a glimpse of this royal baby, too. Meanwhile other babies who are born in the UK on the royal baby's birthday will receive silver coins from The Royal Mint.