What Happens to Aquaman in the Comic Books?
Everything You Need to Know About Aquaman, Jason Momoa's Heroic Alter Ego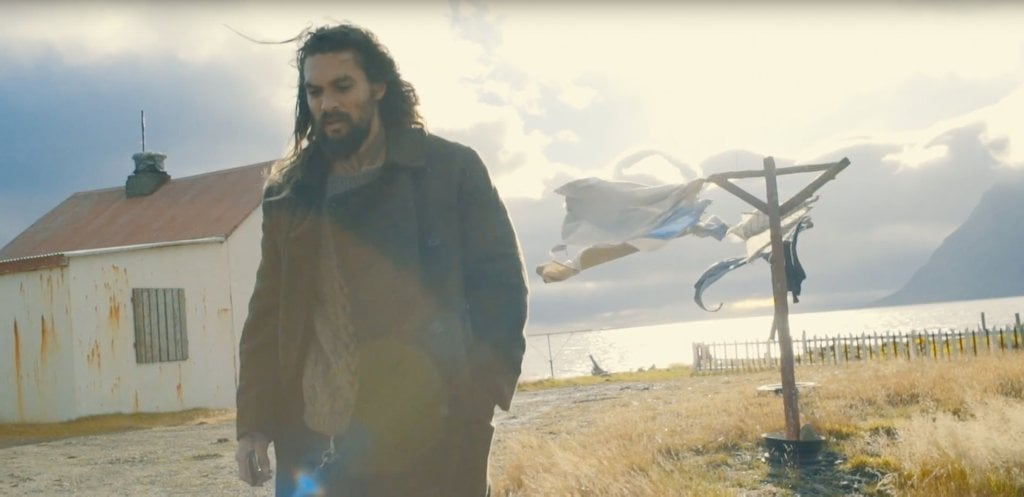 With an upcoming appearance in Justice League and his own solo movie in the works, Aquaman will surely make a splash with audiences soon. Until then, curious fans of the DC Extended Universe may want to learn more about the oceanic superhero. If diving into the substantial source material seems daunting, we've compiled a quick guide to help you out. Read on for some highlights from the comic books.
Origin Story
Like many comic book characters, Aquaman's origin story differs depending on the comic. Also known as Arthur Curry, he is originally the son of Tom Curry, a human lighthouse keeper, and Atlanna, the exiled queen of Atlantis. Through his mother, he gains the abilities of strength, speed, breathing underwater, and talking to fish, though he's unaware of her true identity until her death. In the current comics continuity, he is also half-human, half-Atlantean.
A different take on his background removes the half-human aspect. Instead, Atlanna's husband, King Trevis, is sterile, and a wizard named Atlan impregnates her through a dream. Atlan names the child Orin. Because of his blonde hair, Trevis knows the baby isn't his and believes he might carry the Curse of Kordax, a superstition named for an evil tyrant who had blonde hair and the ability to communicate with marine life. Orin does have that ability, so when he's left to die on Mercy Reef, he manages to be raised by dolphins. Later, he meets Tom Curry, who takes him in as his son and gives him the name Arthur.
Notable Nemeses
Black Manta, a man who wears a high-tech suit with artificial gills, an optic blast-equipped helmet, and various weapons, is Aquaman's most recognizable enemy. His main goals are primarily to defeat Aquaman, take over Atlantis, and become the master of the sea. At one point, he goes as far as killing Aquaman's son, thus leaving the hero seeking revenge.
Another notable villain is Ocean Master. Depending on the comic, he is Aquaman's human or Atlantean half-brother, Orm. In the continuities where he's Atlantean, he's usually opposing Aquaman for a claim to the throne of Atlantis. Some of Aquaman's other foes include an icy, former Atlantean king called the Dead King, a dangerous creature born of a chemical spill called Charybdis, and his wife's twin sister, Siren.
Love Interests
Aquaman's most famous love interest is Mera (to be played by Amber Heard), former royalty in the underwater alien world Dimension Aqua, or Xebel. In one continuity, she is exiled from her kingdom and meets Aquaman. In another, she is trained to kill him, as he is the king of Atlantis and her people, once Atlanteans, want revenge for being banished. In both cases, she ends up falling in love with him, and they eventually wed. At one point, Aquaman is also involved with Kako, with whom he has an illegitimate son named Koryak. He also shows interest in Wonder Woman.
Team Affiliations
Aquaman is usually depicted as a founding and main member of the Justice League of America, alongside other superheroes like Batman, Superman, the Flash, and Wonder Woman.