What Is Jon Snow's Real Name on Game of Thrones?
Could This Be Jon Snow's Real Name on Game of Thrones?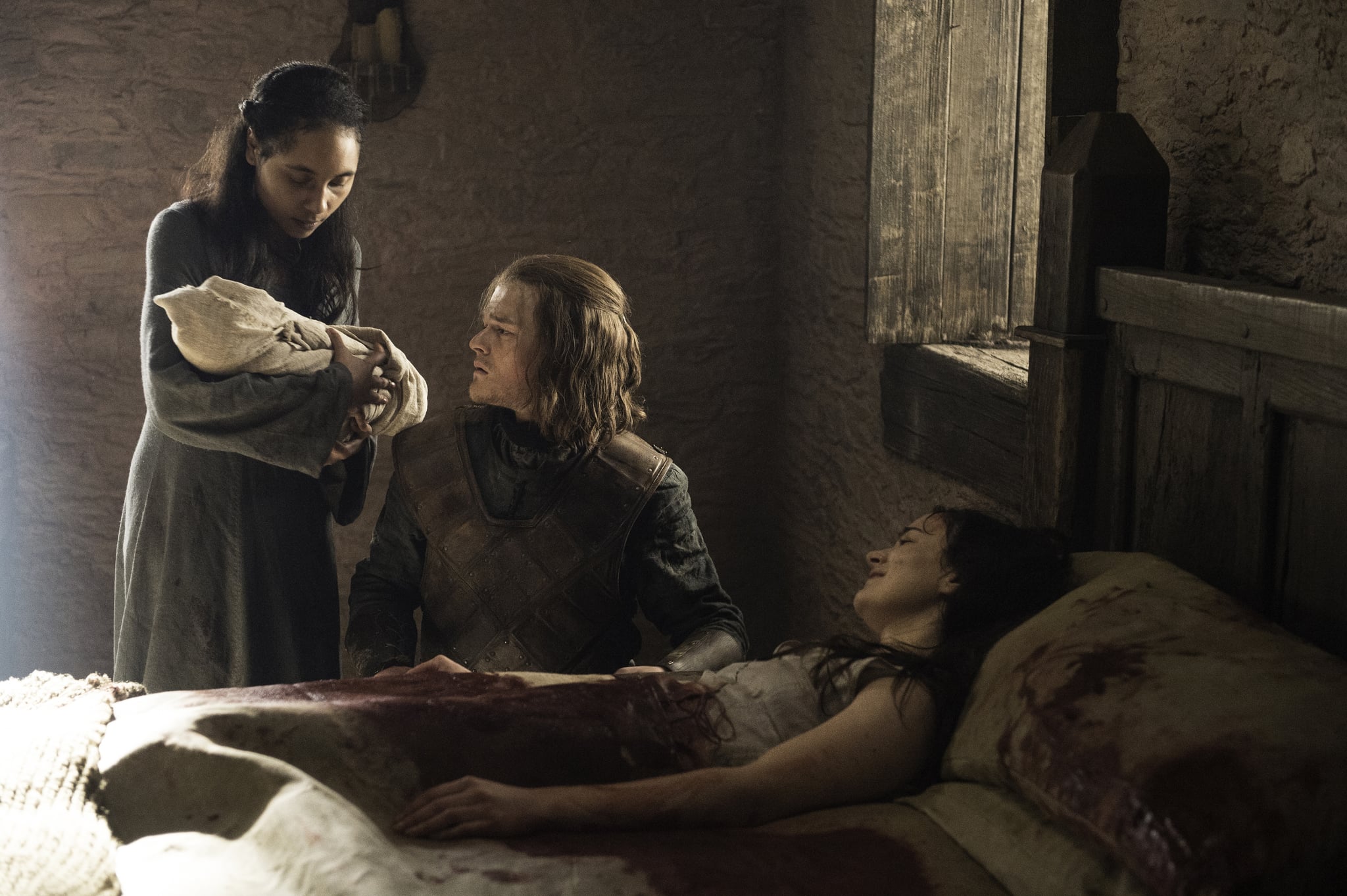 Brace yourself, Game of Thrones fans — it's time to go deep. If you've watched the show's sixth season finale, you'll know by now that one scene confirmed a long-held fan theory about Jon Snow's parents. Well, half confirmed it, anyway. In the sequence in question, Bran travels back in time once again to the Tower of Joy, where we learn that Lyanna Stark is Jon Snow's mother. There's a lot to miss in that whispered conversation between the young Ned Stark and Lyanna. In fact, Miguel Sapochnik, the finale's director, revealed to Entertainment Weekly that a second or third watch might pay off. In regards to the identity of Jon's father, he hinted, "I reckon if you turn the sound right up and listen carefully it might just give you the answer you need."
In this day and age, of course, nothing gets past the eagle eyes (and ears) of the thriving Reddit community. One user called sparkledavisjr presented a pretty convincing theory about Jon Snow's name — and how it could trace him right back to his presumed father, Rhaegar Targaryen. The submitted name is "Jaehaerys," and while it has obvious phonetic connections to Daenerys, the Mother of Dragons herself, there's a lot more to it. In fact, the possible name is entrenched in Game of Thrones mythology. Read the comprehensive theory for yourself in the link above — we couldn't possibly do it justice. If it only leaves you more desperate for the arrival of season seven, just know you're not alone.