What to Know About Breast Cancer From Connie Johnson's Death
What We All Should Take Away From the Sad Passing of the Amazing Connie Johnson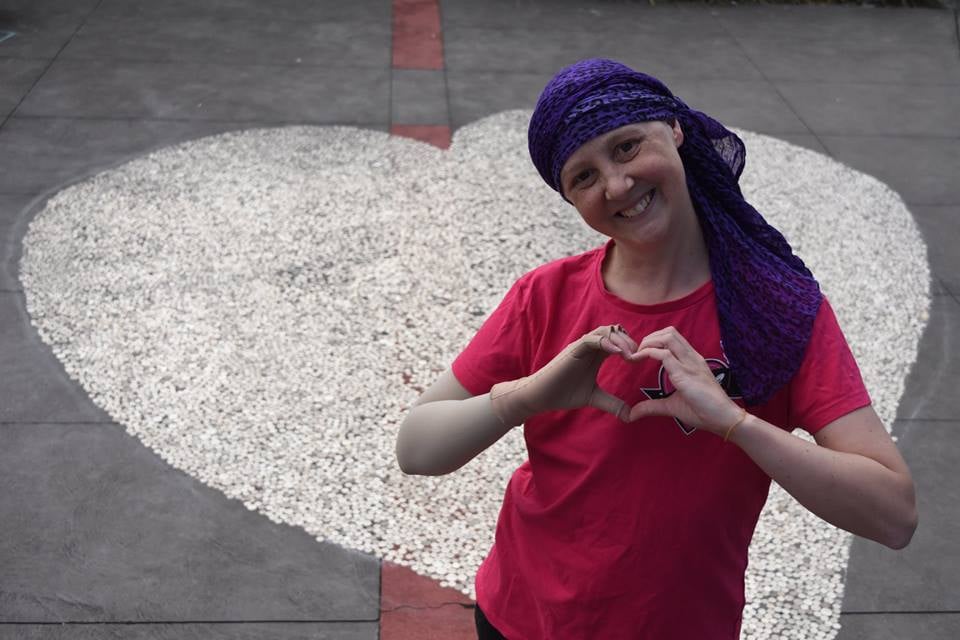 Connie Johnson sadly passed away last week after a fiercely fought battle with cancer — a horrible disease that serves absolutely no purpose. Connie was just 11 when she faced cancer for the very first time. It was a rare and aggressive bone tumour in her leg. Then again, 11 years later, Connie was diagnosed with a tumour in her womb. In her 30s it was breast cancer and, for Connie, this time around the diagnosis was unfairly terminal.
Sister to much-loved Australian actor, Sam Johnson, Connie spent the final years of her life campaigning hard to raise awareness for breast cancer — early detection in particular — through the Love Your Sister organisation. Together Connie and Sam raised $1.6 million, and with her passing Sam's got a new mission to raise $10 million for breast cancer research.
While their brave, tireless campaigning wasn't enough to save Connie, their aim was (and still is, now in her honour) to create enough awareness to stop breast cancer in its tracks.
Their message: "Don't fall into the booby-trap, be breast aware!"
And if there's one thing we can and should take away from Connie's sad passing it's exactly that, be breast aware, check your breasts regularly and tell every single person you know to do the same.
Becoming familiar with the look and feel of your breasts might sound like a strange request — who isn't familiar with their body, right? — but for women, our breasts do change over time, depending on various factors (e.g. period and menopause) so make your boobs a daily priority. Check them in the shower, when you wake each morning or before you go to bed at night, be on the look out for changes in shape, feel, texture and colour. Vigilance and early detection is so super important. Especially so, to stop wonderful, inspiring and beautiful people like Connie from dying of breast cancer. So if you love the women in your life, share this with them and tell them every single day, be breast aware so you don't have to fight the fight the Johnson family so bravely and heartbreakingly lost this week.
Rest in peace Connie, you amazing woman!