What Are the Worst Movies of the Decade?
What Are Your Least Favorite Movies of the Decade?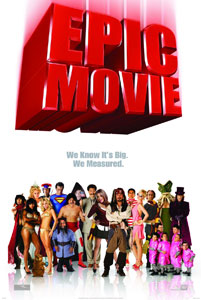 You've already vented your frustrations about some of the most irritating jams of the '00s, but now let's shift the focus to movies. I heard heaps of opinions in response to my favorite moves of the decade list, but let's flip the question on its head. What are your least favorite films of the past 10 years? This can include (but is not limited to) movies that were disappointing, frustrating, or just plain awful — as well as franchises that lasted far too long (I'm sure Twilight tops this list for many, but Dance Flick, Epic Movie, and the like come to my mind). As for me, some of the later films of my favorite funny actors come to mind (Land of the Lost, Year One, Observe and Report), but really I could go on all day. What say you?