When Is Eminem's New Album Coming Out?
All Signs Point to a New Eminem Album Dropping Soon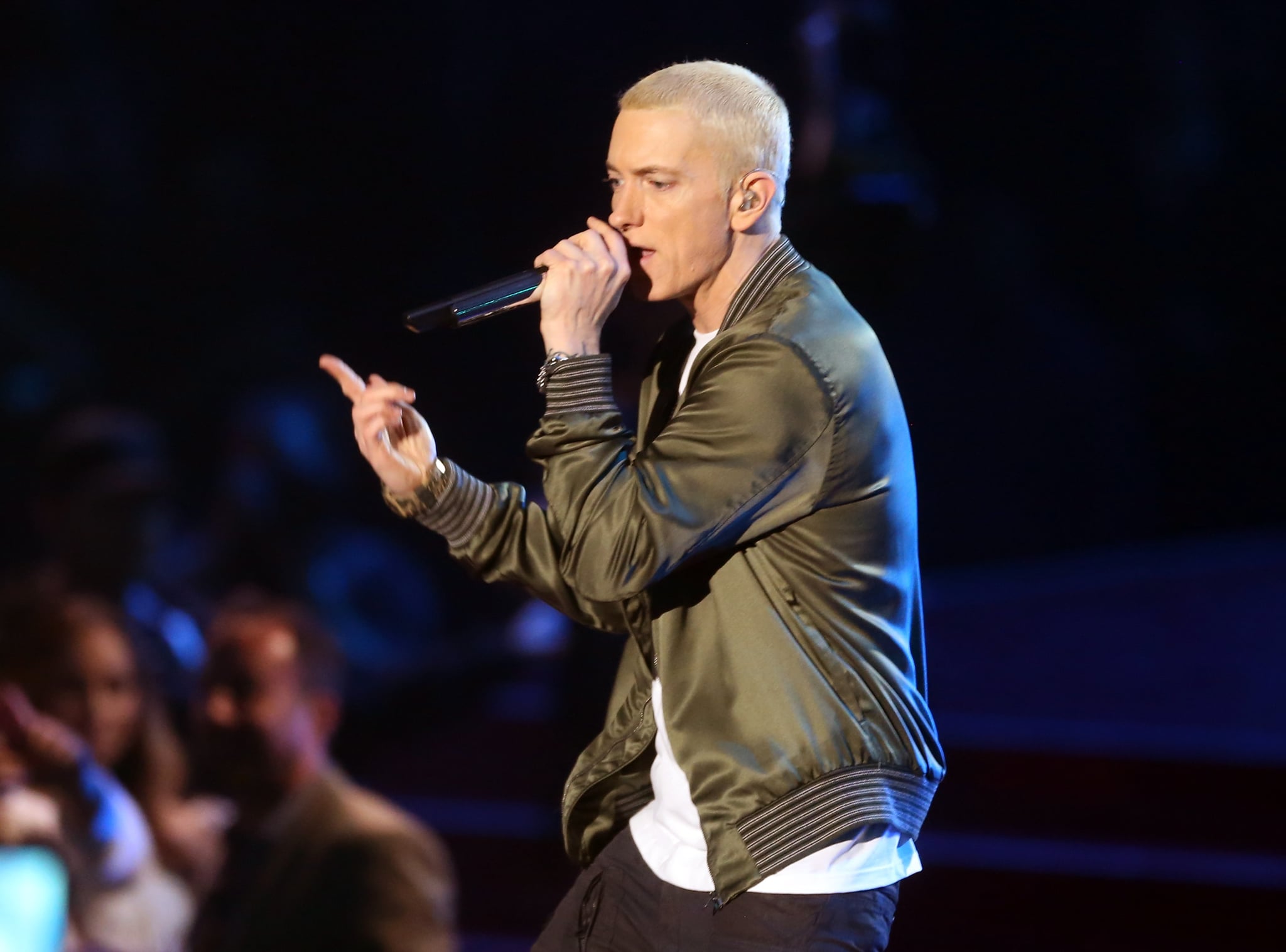 If Eminem's recent freestyle had you crossing your fingers for a new album, then get excited, because it looks like the rapper is about to drop new music. On Wednesday, Eminem's manager posted a picture of a CD with an ad in the background for something called "Revival," and soon fans found a Revival website with more than a few Eminem-related clues. Whatever Revival is, the site describes it as "music to your ears," and in a disclaimer at the very bottom of the site, there's a shout out to "I Need a Doctor."
Meanwhile, if you call the number listed on the site (1-833-243-8738), you'll hear a version of Eminem's "I Need a Doctor" playing in the background while a voice gives you a hilarious rundown of a treatment for "Atrox Rithimus." "You only get one shot to beat AR," the voice says — a nod to lyrics in "Lose Yourself" — and if you stay on the line long enough, the voice says, "We give you some serious f*cking credit for sticking through this ad." Meanwhile, there are more references to Eminem songs in a video on the site, which includes some pretty hilarious details.
Ready for new Eminem music? Our palms are sweaty just thinking about it.