Who Does the Music For Stranger Things?
Meet the 2 Guys Behind the Eerily Perfect Music in Stranger Things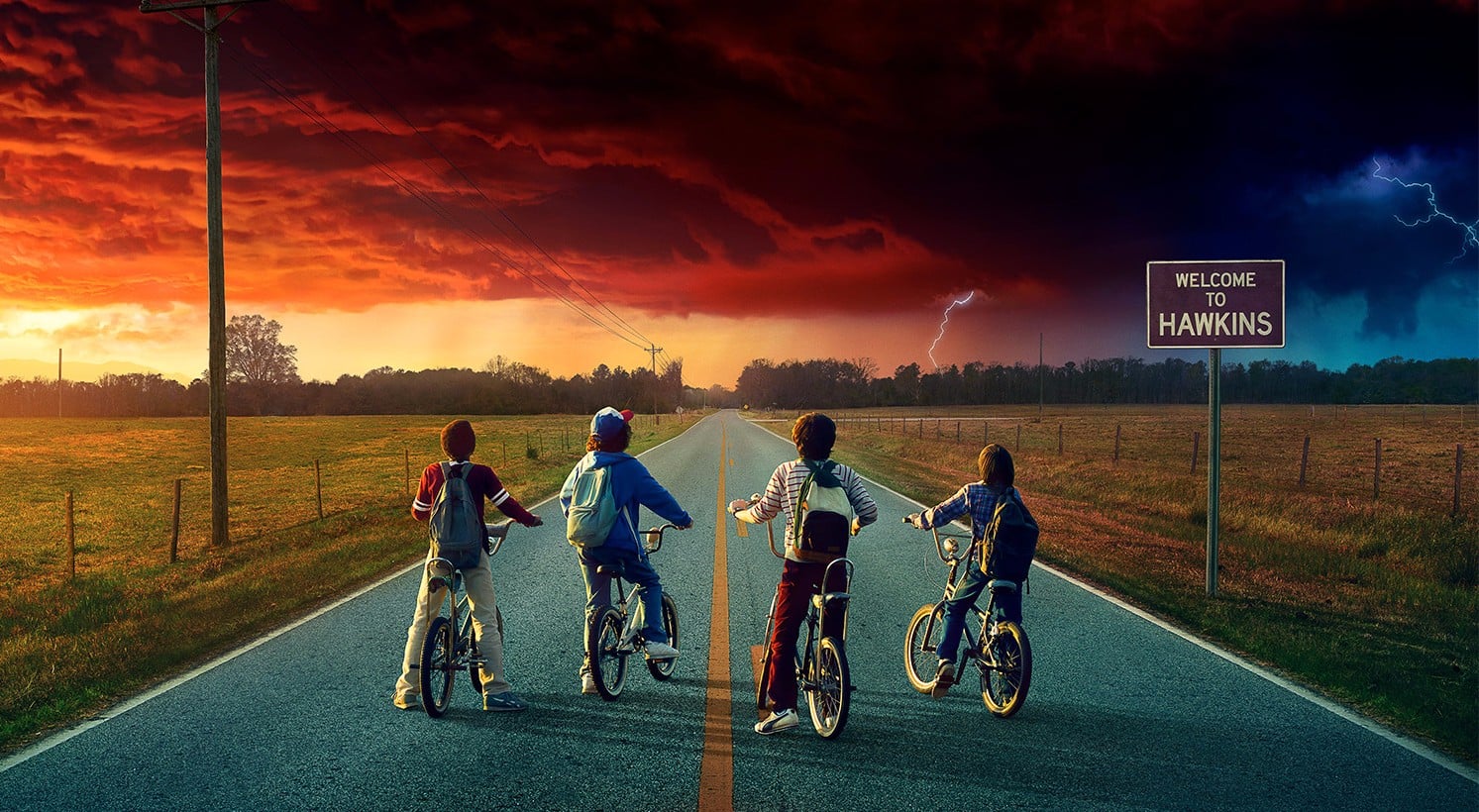 Some of the appeal of Stranger Things can certainly be traced back to the way the show masterfully weaves in cultural references that make you believe that you are reliving the '80s. But it's the uniquely original plot that keeps viewers glued to their screens and the wildly addictive soundtrack that makes it so that you really, truly can't get the show out of your head. Season one mastered the eerie, perfectly pitched synth scoring, and season two lives up to that standard — and that's all thanks to musical heroes Kyle Dixon and Michael Stein.
Dixon and Stein are members of the Austin, Texas, electronic group Survive and, alongside bandmates Adam Jones and Mark Donica, have been making synth-based music since way back in 2009. The two were approached by the Duffer brothers — the creators of Stranger Things — before they had even completed the scripts or begun casting for the show for Netflix, and early pitch material featured an original Survive song as its soundtrack. Dixon and Stein later composed the scoring for the series as well as its iconic opening credits, though it wasn't immediately obvious that they were about to become part of a cultural phenomenon.
As Esquire reported last year, the duo didn't think much of the show's premiere on Netflix. "Kyle Dixon left on a camping trip to Portland," the story goes. "He was gone through Sunday without service, and when he finally got back to civilization, he had missed hundreds of calls and emails. The score he'd created with his bandmate Michael Stein for Netflix's surprise hit sci-fi series had, over the weekend, become one of the most talked about pieces of music of the year." So much so, in fact, that Dixon and Stein would receive an Emmy for their work.
In an interview with the LA Times, it was revealed that Survive's signature electro vibe was altered slightly for Stranger Things 2 — in other words, for the very first time ever, Michael Stein and Kyle Dixon used actual instruments to create the perfect pitch for the second season. It's not an obvious shift, though, as Stein revealed in the interview, saying the audio had been "so processed that viewers might have a tough time 'even noticing that we're using it to any degree.'"
Survive's new album, RR7387, is slated for release on Nov. 3 — and until then, Stein and Dixon are out on the road performing the Stranger Things tunes that we have all come to know and love. And be sure to check out the stand-alone score, one which Dixon described in a 2016 interview as being responsible for making people uncomfortable, intrigued, and "you know, happy and nostalgic and remembering their childhood as well . . . But then being scared as f*ck."