Who Will Get Married First: Brad Pitt or George Clooney?
Who Do You Think Will Get Married First — George or Brad?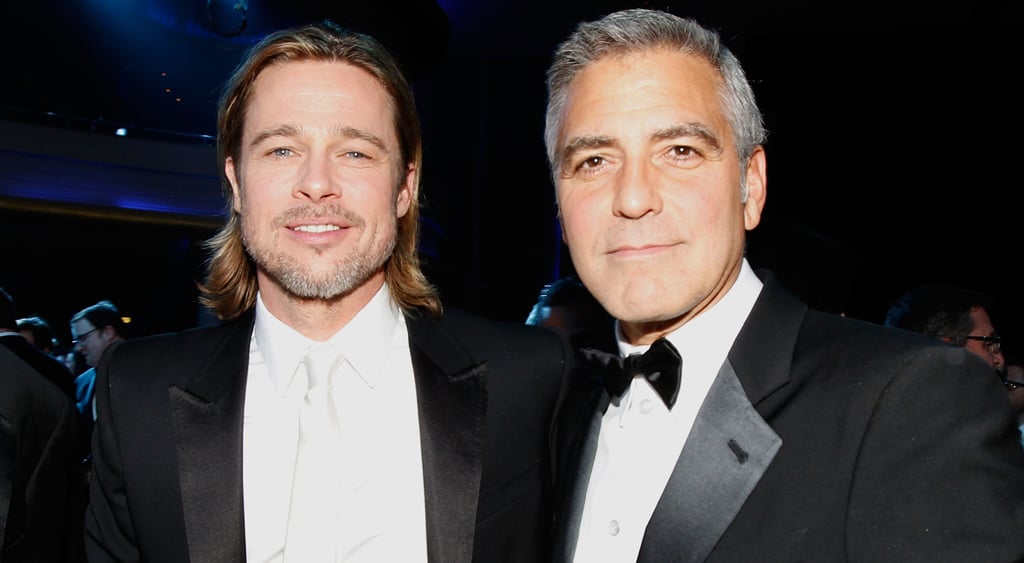 It's been a long road to the altar for both Brad Pitt and George Clooney. Brad dated Angelina Jolie for seven years before popping the question in April 2012, and the two have yet to tie the knot two years later. Just this week, George surprised everyone when he got engaged to Amal Alamuddin after less than a year of dating. Considering his long-time bachelor status and his previous thoughts on marriage, we have to wonder how long it might take him to really make it official. Since the buddies have been taking their time when it comes to getting married again (they've each been married once before), we want to know who you think will walk down the aisle first. Vote below!