Who Is Gia in Fifty Shades Freed?
Fifty Shades Freed: Everything You Need to Know About Gia Matteo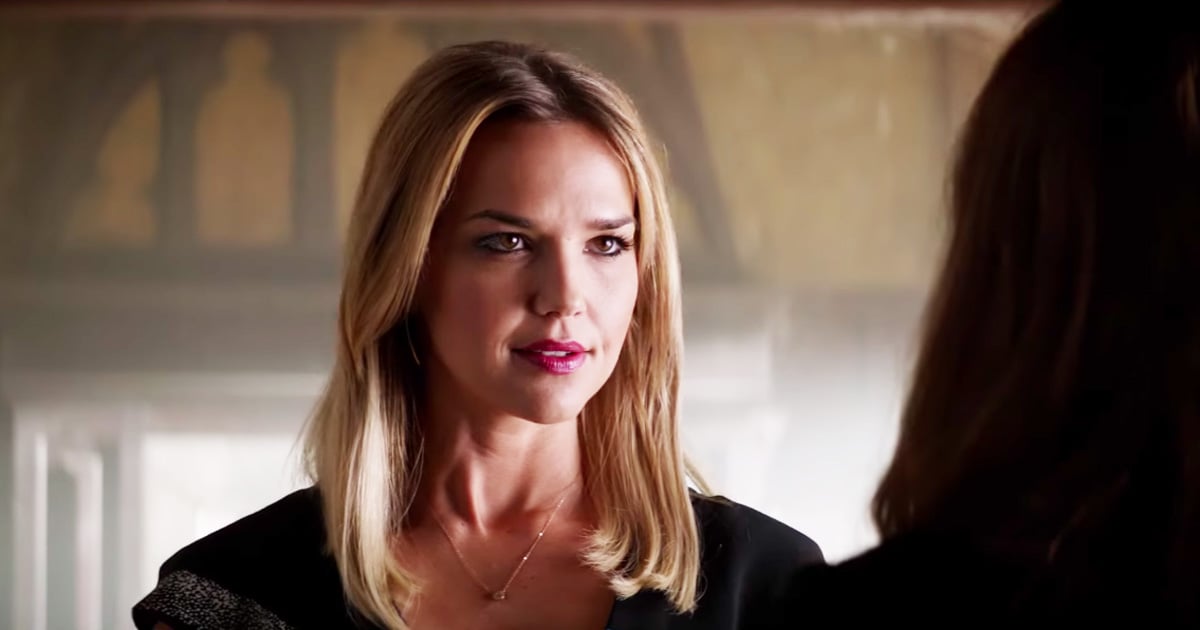 The third installment of the Fifty Shades of Grey trilogy, Fifty Shades Freed, hits cinemas on Feb. 14, and we are here for it. According to the wonderfully sexy trailer and what we know from the book version, Fifty Shades Freed deals with larger issues that arise in Ana and Christian's life after their marriage. It wouldn't be a Fifty Shades movie without a little drama, and Gia Matteo (played by Arielle Kebbel) gives us just the right amount. Who is this character, you ask? We've got the dirt you're looking for to tide you over until the movie's premiere.
Who is Gia Matteo?
Gia is an architect (a very beautiful architect) whom Christian and Ana hire to help with their new home. In E.L. James's book, Gia is described as tall and curvaceous with "salon-blonde" hair. She's a killer architect with connections to Christian's family, specifically Christian's older brother, Elliot. At one point, Ana even refers to Gia as "Miss-Provocative-and-Unfortunately-Good-at-Her-Job," so you can imagine Ana's initial feelings about her.
What's her dynamic with Ana?
Ana and Gia get off to a rocky start after Ana watches Gia flirt with Christian during a home consultation. Though Christian seems uncomfortable with Gia's advances and amused by Ana's reaction, Ana still tells Gia she will fire her if she continues. Whether or not Gia is into Christian is beside the point; her character acts as more of a lightning rod for Ana's jealousy and newly found confidence as the newly established Mrs. Grey. It seems that Ana takes out her frustration with the relationship Christian has with other women (ahem Mrs. Robinson) on Gia.
What happens with her storyline?
Aside from inciting Ana's inner green-eyed monster, Gia also ignites a little drama between Elliot and Kate. In the book, Gia and Elliot have a short-lived romance before Elliot meets Ana's best friend, Kate Kavanaugh. Photogs have snapped images of the actors playing Gia and Elliot kissing during filming, which leads us to believe the movie is going to play up their past romance. Only time will tell. We can say that whatever twists Gia's storyline ends up taking, viewers will enjoy the ride.