Who Plays Offred's Mother in The Handmaid's Tale?
The Handmaid's Tale Just Cast the Perfect Actress to Play Offred's Mother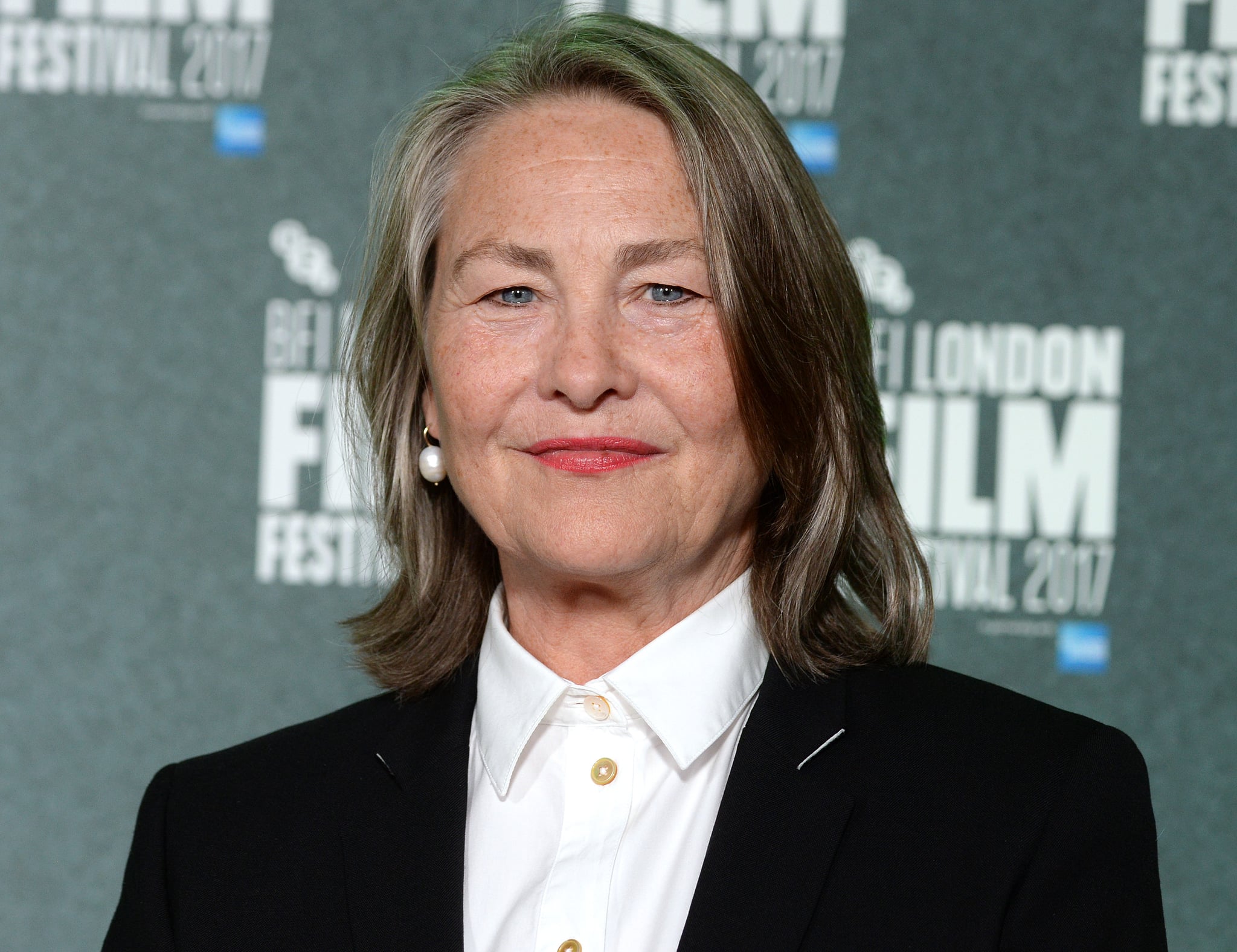 Image Source: Getty / Anthony Harvey
The Handmaid's Tale is expanding its already-impeccable cast for season two. The Hollywood Reporter has revealed that Cherry Jones is joining the dystopian drama as Holly, "the feminist mother to June/Offred (Elisabeth Moss) who, up until now, has only been mentioned in passing during flashback scenes." Season two is still in production, but so far Jones has only been confirmed to appear in one episode (episode four).
In Margaret Atwood's 1985 novel, Offred mentions her mother a few times in passing. There are brief flashbacks featuring her mum, who was a proud second-wave feminist and women's rights activist before the meteoric rise of the restrictive Republic of Gilead. One such flashback sees her mother, who is unnamed in the book, taking Offred to an anti-pornography rally and convincing her to toss a magazine in the bonfire. Offred resists and touches on how she never saw eye to eye with her mother when it came to women's rights.
As the religious regime begins to take over the American government, Offred and her husband, Luke, go to her mother's apartment to check in on her only to find it empty and in disarray. There's no concrete answer as to where she's ended up, but Moira later tells Offred she saw her mother in footage from the Colonies (the harsh, toxic wasteland where some women are sent to be slaves for Gilead until their death).
Showrunner Bruce Miller had been thinking about incorporating her into the onscreen adaptation for quite some time — he told THR midway through the first season that "It's a story we want to tell," calling her "one of the most memorable characters" — but it wasn't until star and executive producer Elisabeth Moss reached out to Jones herself that the ball really got rolling.
"She's a terrific literary character who's now going to come to life for the first time and so it was important to me who that was," Moss told THR. "I was obsessed with it for weeks and bothering everybody about it — way before anybody cared to talk about it. Cherry was my fantasy choice. I sent her the script, she wrote me a lovely email back, and she said yes almost immediately."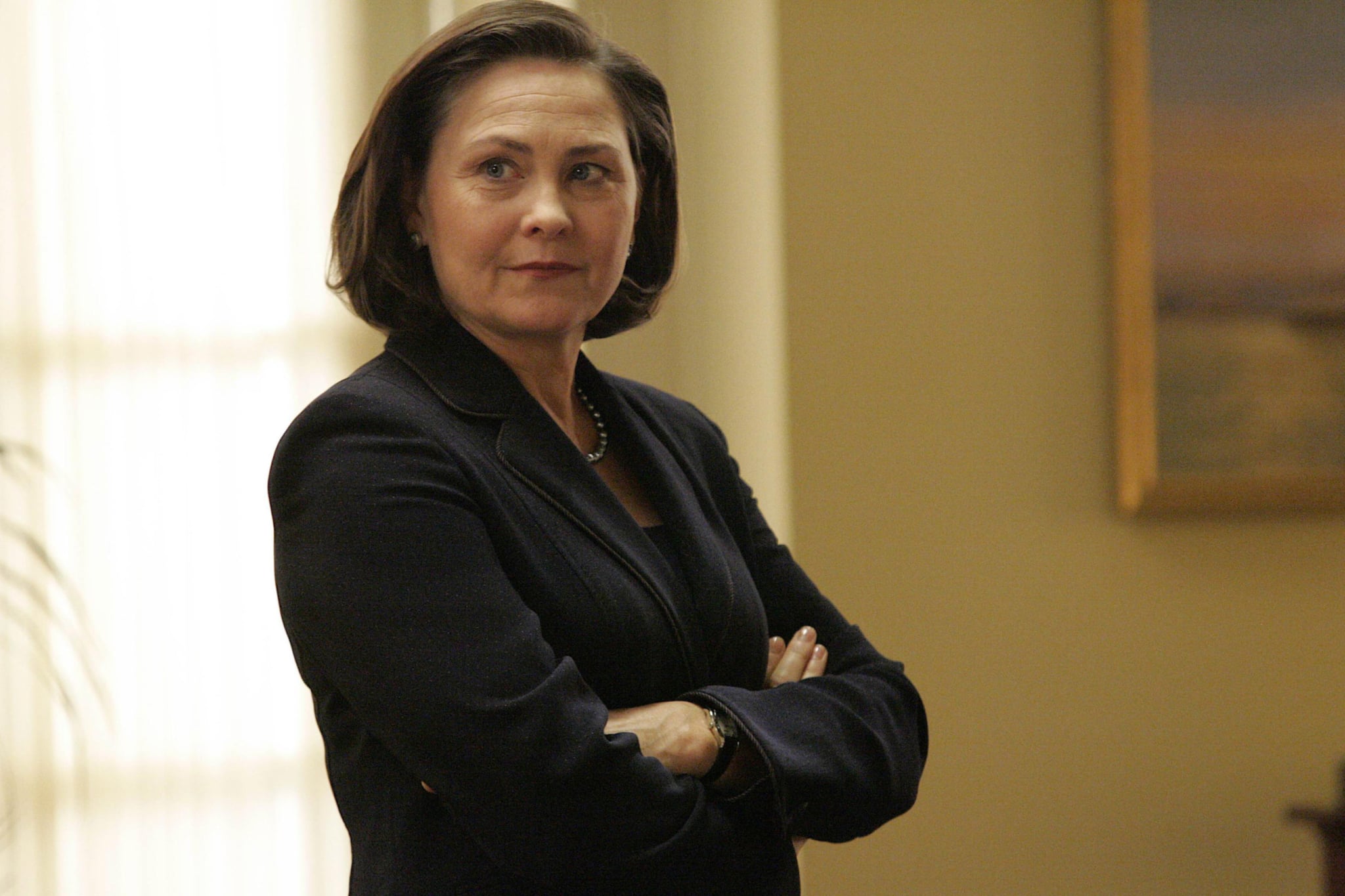 Image Source: Everett Collection
Before being cast in The Handmaid's Tale, Jones made a splash in movies like Signs, The Village, The Perfect Storm, and Ocean's Twelve. She also appeared in two seasons of 24 as President Allison Taylor (above), as well as the Stephen King miniseries 11.22.63. If anyone can play the judgmental but loving mother to Moss's Offred, it's Jones. She won't be the only new face, though.
Marisa Tomei and Sydney Sweeney (Pretty Little Liars) are also on board for a Colonies-related storyline that will play out in the second episode of season two, which we got a glimpse of in the show's bleak-as-hell trailer. Madeline Brewer's unhinged Janine character also looks like she's toiling around in the Colonies, so we can imagine what will go down between her and the new characters (nothing good, obviously). Fortunately, we only have to wait until April 25 to find out.