Who is the Sexiest Man (Male Celebrity) of 2012?
Best of 2012: Who Is the Sexiest Man of the Year?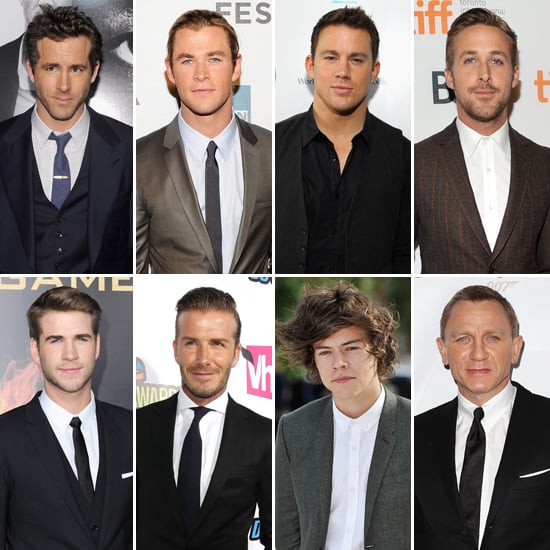 In 2012 we had no shortage of sexy guys but it's time to decide who's the hottest of them all. Channing Tatum has been on fire this year and even received People's Sexiest Man Alive honour, while Aussie brothers Chris and Liam Hemsworth heated up the big screen. Two of our favourite Ryans — Reynolds and Gosling — stayed mostly under the radar but didn't lose any of their appeal, and Harry Styles burst onto the scene as the most flirtatious member of One Direction. David Beckham looks hot whether he's suited up, shirtless, on the field or doting on his kids, and Daniel Craig made a sexy return to the box office as James Bond in Skyfall. Now it's time for you to tell us who you think the sexiest man of 2012 is.