Who Should Win the 2010 Emmy For Best Supporting Actress in a Comedy Series?
Who Should Win the Emmy For Best Supporting Actress, Comedy?
You've already shared your predictions for the Emmy category of best supporting actress in a drama, but let's change gears and take a squizz at the funny ladies! Modern Family has two nominees in contention—Sofia Vergara and Julie Bowen—which means they'll be facing off with each other and against favourite-to-win Jane Lynch of Glee. Kristen Wiig and Jane Krakowski are returning for their second year of competition for Saturday Night Live and 30 Rock, respectively. While, acting veteran Holland Taylor will try her fourth attempt at a win for Two and a Half Men. So tell me: who you think deserves the award most?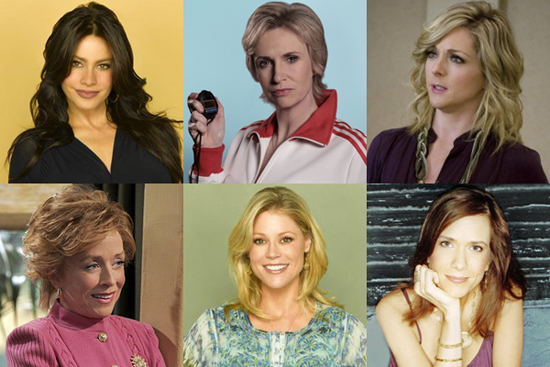 While you're at it, don't forget to vote on all of the Emmy polls!