Who Is Taylor Swift's "Gorgeous" About?
The 1 Lyric That Suggests Taylor Swift's New Song Is About Joe Alwyn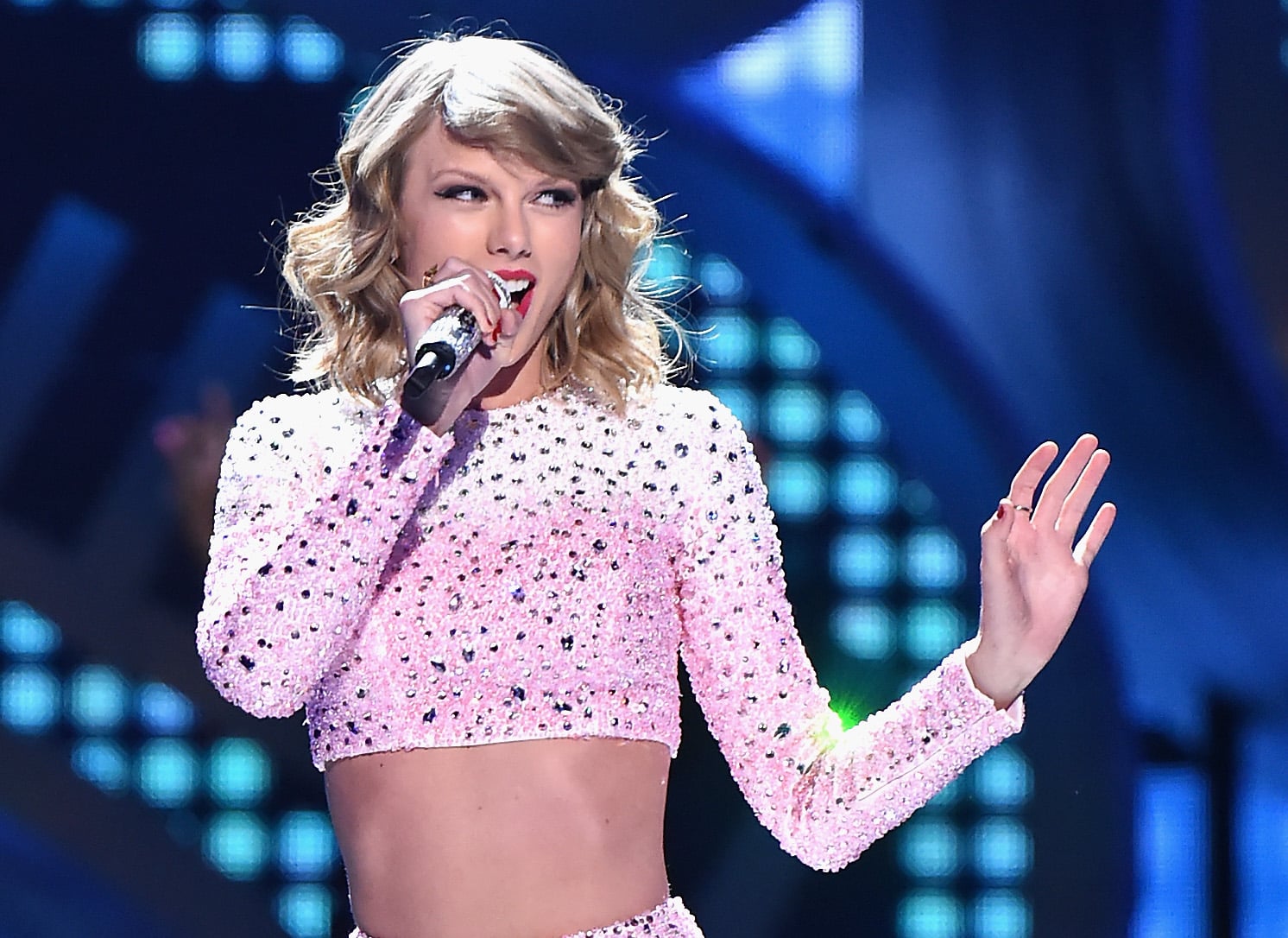 Less than a month before Reputation's release date, Taylor Swift dropped the third single from her highly anticipated sixth studio album on Friday. The track, "Gorgeous," features a funky beat similar to her 1989 album, but it's the flirty lyrics about falling head over heels for a new guy when you're already dating someone else that really has the internet torn.
Even though some fans were quick to assume that the track is about Tom Hiddleston (they met at the Met Gala when Swift was still with Calvin Harris), dedicated Swifties who attended the private listening sessions swear it's about her new beau, Joe Alwyn, and I kind of agree. If you're on the fence, allow me to break down the lyrics below so you can decide for yourself.
"You should take it as a compliment / That I got drunk and made fun of the way you talk." — Swift seems to be alluding that the guy she's singing about has an accent. However, it's hard to pin down exactly who that is seeing that Hiddleston and Alwyn were both born and raised in London.
"And I got a boyfriend — he's older than us / He's in the club doin' I don't know what." — While the second part of the lyric could reference Swift's ex Harris, who is a known DJ, it's the first part of the lyric that has people tripped up. Harris is actually younger than Hiddleston (Harris is 33 and Hiddleston is 36), so she's probably singing about Alwyn, who is 26.
"Whisky on ice, sunset and vine." — An interesting part of the lyric video in particular is the way Swift chooses to spell the alcoholic beverage. In the United States, it's usually spelled "whiskey," but guess who spells it without the "e"? England, aka, Hiddleston, and Alwyn's place of origin.
"Ocean-blue eyes lookin' in mine / I feel like I might sink and drown and die." — While Hiddleston's eye colour varies from blue to green depending on what he's wearing, the Thor: Ragnarok actor self-identifies with having blue eyes. But do you know who else has blue eyes? Swift's new boyfriend, Alwyn.
So, there you have it — like some of her past singles, the lyrics could pretty much go either way. Of course, I have a feeling that's the whole point. At the beginning of the album, Swift clearly stated that "there will be no further explanation. There will just be reputation." She obviously wants to keep her fans guessing by keeping them on their toes.