Who Will Win Blake's Heart on The Bachelor: Lisa or Sam?
Lisa or Sam — Who Will Win Blake's Heart on The Bachelor?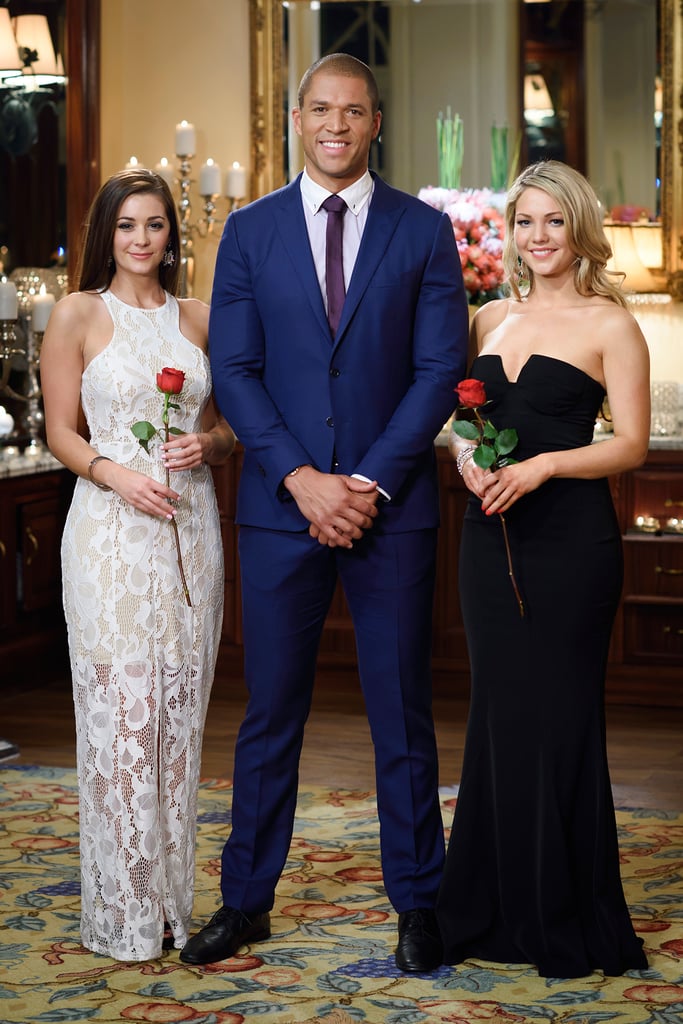 There are only two girls left in the running to win Blake Garvey's heart on The Bachelor, and by the end of tonight's episode we'll know who he's chosen to spend the rest of his life with! Lisa Hyde and Sam Frost are the last girls standing after Louise Pillidge was let go on Wednesday night's episode. Following three amazing, epic, incredible, breathtaking (you get it) dates in South Africa, Blake was faced with the tough decision of sending home a girl he's described as the "total package" — Louise took it pretty well considering she had told Blake she loved him in Afrikaans!
So then there were two, and like host Osher Günsberg told us in a pre-finale interview, they couldn't be more different. Sam, a 25-year-old finance and insurance consultant from Victoria, has been one of Blake's favourites from the early days (she's also a favourite among the girls who have left and fans for her down-to-earth personality), and he's taken her on the most single dates. She's taken a while to open up to Blake, saying she needed to see him with her family before she could invest properly (that went well), but last night she dropped the L-bomb after stumbling over her words and telling Blake she was worried he could be disappointed by her. He loved hearing that Sam loved him, even though he couldn't say it back to her.
Lisa, 27, a fashion designer from Queensland, flew under the radar for the first few episodes, but there were definite sparks on her first single date with Blake. As she didn't have as much one-on-one time with Blake throughout the series, she sometimes needed confirmation from him at cocktail parties that their connection was still strong, and on last night's episode she was the only one who held back from telling Blake she loved him because she wanted him to be in a position where he could say it back. But she did tell him that she could picture a life with him and wanted that, and that she had so much more she wanted to say to him, but she held her ground and told him how she felt without actually saying the words.
So Blake's faced with a pretty tough decision, especially since he wants the girl he chooses to be his wife — there's a proposal on the way! And yes, unfortunately this means one girl will have her heart broken. Who will be the winner of Blake's heart?