Who Will Win So You Think You Can Dance Australia 2014
Who Will Win So You Think You Can Dance Australia?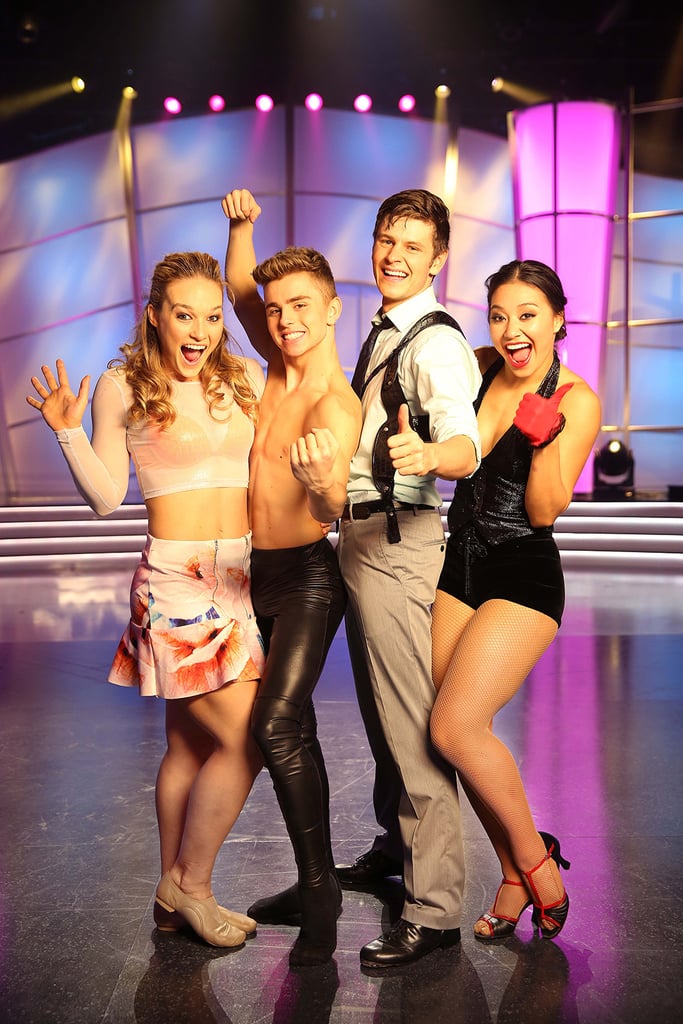 Source: Network Ten
Tonight's the night: the country's favourite dancer will be crowned when the winner of So You Think You Can Dance Australia is announced in a live grand final. The top four dancers are Lauren Seymour, Michael Dameski, Jay Johns and Renelle Jones, and while they are all fine technicians and performers, it does come down to popularity in the end. Lauren has been a fan favourite from the start — you could tell by the amount of cheers she received during her intro dances — while Jay and Renelle have improved so much they're practically different dancers from when they auditioned. Michael wowed everyone in his recent solo performance, with SYTYCD co-creator Nigel Lythgoe tweeting, "One of the best #DanceForYourLife Performances I have ever seen on #SYTYCDAU, or anywhere for that matter!" Seriously, the judges and crowd lost their minds over it.
When the top four were announced in last week's semi-final episode, judges Paula Abdul, Aaron Cash, Shannon Holtzapffel and Jason Gilkison seemed happy with who the public had picked as the grand finalists, so we think they'll be pleased with the result tonight no matter what. Who do you think will win? Voting lines are open until 8:10 p.m. AEST.
The So You Think You Can Dance Australia Grand Final airs tonight at 7:30 p.m. on Network Ten.