Who Will Be the Winner of Big Brother Australia 2012?
Who Will Win Big Brother 2012?
It's hard to believe that it was only in August that we met the Big Brother Housemates for the first time. In the time that's passed, we've gotten to know these people very intimately, having watched them for at least an hour a day, six days a week, not to mention all the web extras. One by one they've been evicted from the house and now it's come down to three after Zoe and Michael left on Monday: Estelle, Benjamin and Layla.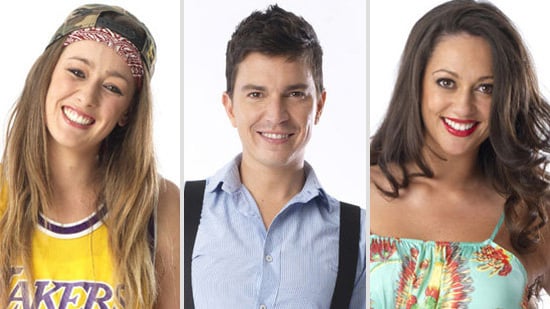 On Monday night they revealed how much of the vote each Housemate had received to win, and the race between the top three was very close, with two on 33 percent and one on 34 percent. (It wasn't shown which Housemate had scored which percentage.) At this point it seems like any of them could walk out tonight $250,000 richer and with a brand-new car, but Victorian law student Estelle, who has been nominated the most, has a dedicated following that could carry her through to the end. Fans can still vote until the lines close at 4 p.m.
Big Brother Grand Finale airs tonight at 7 p.m. on Channel Nine.