Why Alex Perry Closed His Twitter Account
Alex Perry on Why He Closed His Twitter Account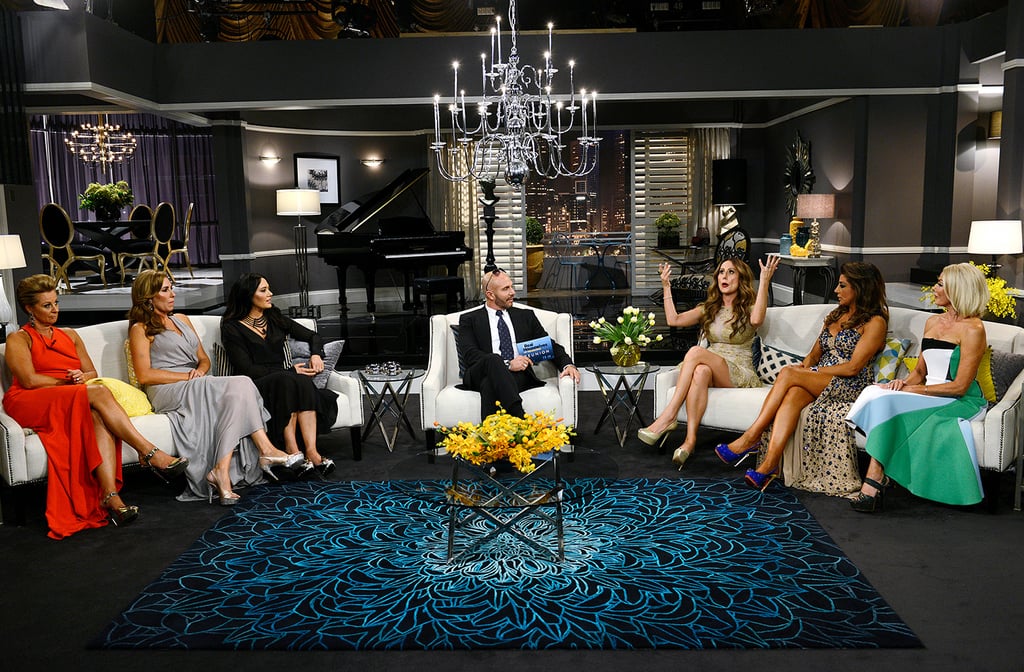 Source: Martin Philbey / Foxtel
When POPSUGAR Australia asked Alex Perry about hosting the Real Housewives of Melbourne reunion episode at the Logies, he called it "probably one of the most challenging things I've ever done on TV." The first part of the reunion, which aired on Sunday, definitely caused a stir as the six ladies at the centre of the drama confronted each other about things that had happened on- and off-camera during the 10-part series. Some of the women, particularly Andrea Moss, have been the target of nasty campaigns on social media, while others have emerged with huge followings (barrister Gina Liano). For simply being the host of the event, Alex also became a target on Twitter, and it got so unbearable it caused him to close his account. On Tuesday morning he appeared on Today to talk about why he's quit that form of social media, and how he's going to join the fight against online trolls.
How he felt about the exchanges that went on: "It doesn't shock me, and I think people who pretend to be shocked by that — I mean that's like language you hear every day. I'm not saying that it's nice or anything like that, but if you watch the Housewives franchise anywhere in the world, and you're shocked by the fact there's argy-bargy, on a scale of one to 10 I think the Australian one is like a six, when you compare it to other things. So it was kind of what I expected. What I tried to do was to get to a place . . . I knew there were issues with the women, and as the host of it, I remained impartial. I just wanted to see if we could get to a place where there could be resolve on some of these things. That was at its crisis point, I guess, where they were all having a go at one another."
On how the reunion episode was edited: "We shot 10 hours on that day, and that's come down to two one-hour specials. Things sometimes — I don't think they've been taken out of context, [but] they've taken the juiciest bits, if you like."
On the people watching Real Housewives: "It shouldn't be [watched by young girls]. It's like parental guidance, and if you're letting your children do that, then you're complicit in that as a parent."
On quitting Twitter:"I don't think I was bullied, I think I was verbally abused. I don't like that environment. I can guarantee you right now, we can have this conversation next year, and I — I don't like that environment. I think it's toxic, it's like a swamp of people throwing out verbal abuse. They're uninformed, and when you try to turn them around, I can't turn them around in 125 letters. When people go, 'I had a hard time on Twitter,' [I say] walk away! I don't need it. That doesn't validate me. I don't need it to go, 'Oh, I've got X amount of followers.'"
If you have experienced any kind of online bullying, contact the National Centre Against Bullying, or if you'd like to talk to someone, call Lifeline on 13 11 14.