Why Aren't Chrissy Teigen and John Legend at 2019 Grammys?
Chrissy Hilariously Reveals Why John Isn't Attending the Grammys: "EGOT Lazy"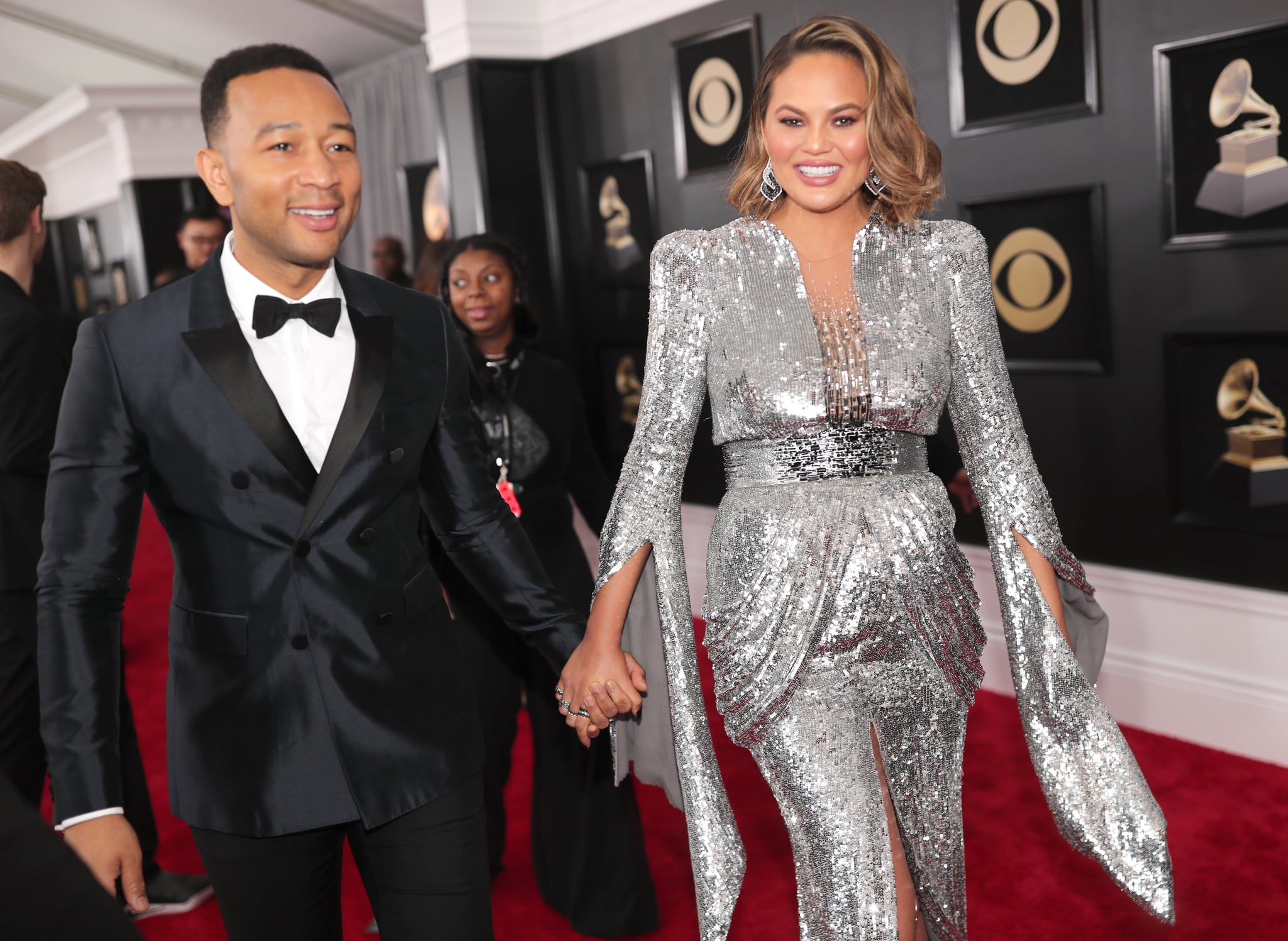 John Legend is sitting out the Grammys this year. While the rest of music's biggest stars were getting ready for the award show, the "Love Me Now" singer was spending his Sunday afternoon taking a nice nap. His reason for skipping the show? "Egot lazy."
Ahead of the show, Chrissy Teigen joked about her husband's recent EGOT accomplishment — an acronym for people who have won an Emmy, Grammy, Oscar, and Tony — as she shared a photo of him snoozing on the couch. "no Grammys for us today," she wrote. "john got and [sic] EGOT and egot lazy." While we're sad to miss out on more cute John and Chrissy moments, we think he's earned the extra rest.
no Grammys for us today. john got and EGOT and egot lazy pic.twitter.com/fRdcXtbFVR

— chrissy teigen (@chrissyteigen) February 10, 2019