Why Did the CMAs Delete Its Beyonce Tweets?
Wait — Did the CMAs Just Delete All Mentions of Beyoncé From Their Social Media Accounts?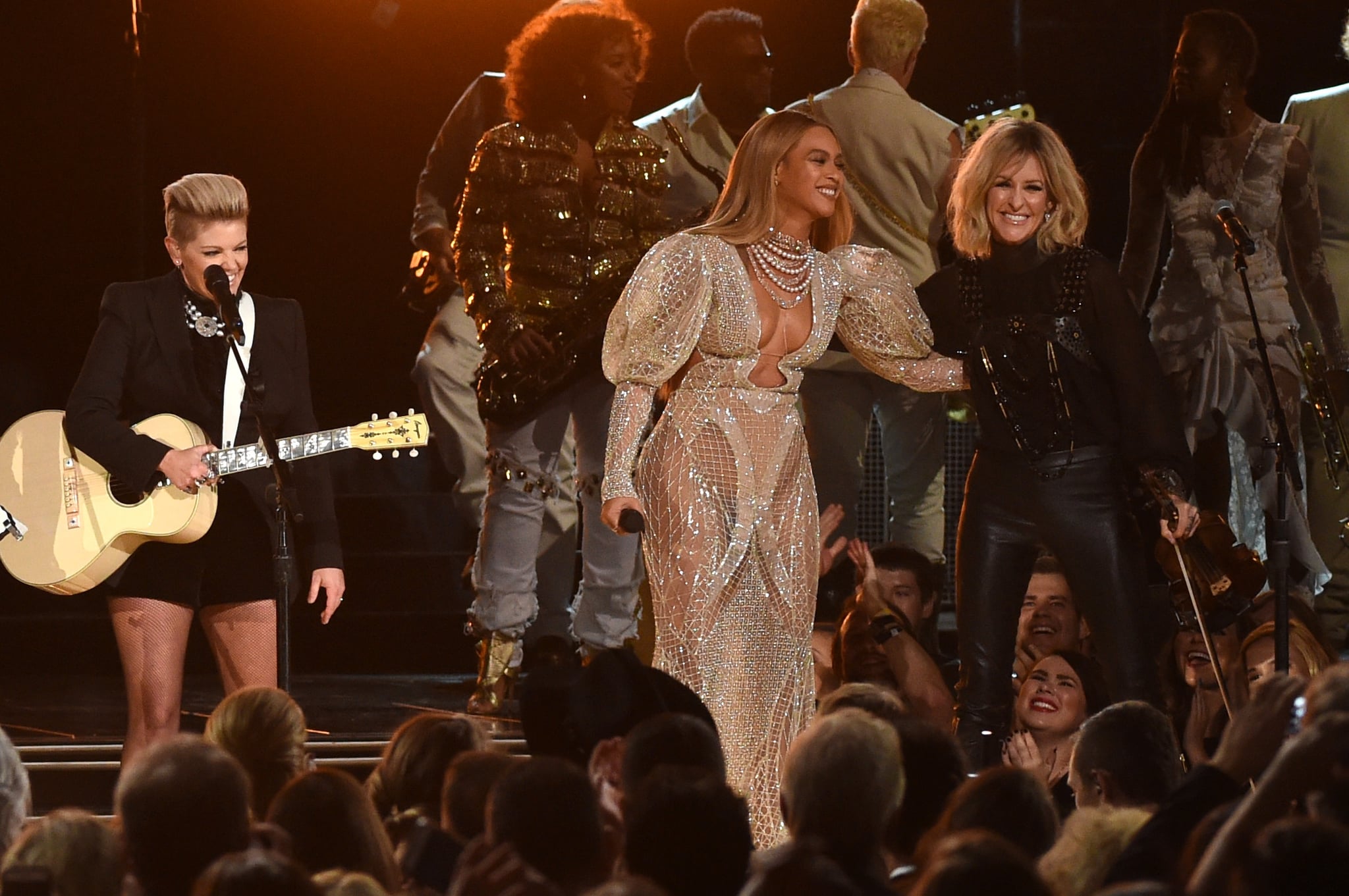 Recently, the Country Music Association appeared to remove all mentions of, and posts about, Beyoncé's performance at last night's CMAs from its official Twitter and Facebook. Needless to say, the absence was felt very strongly across the Internet. Many Queen Bey fans and cultural commentators raised pointed questions as to whether the deletion was prompted by some of the racist vitriol trolls hurled at the CMAs — and Beyoncé herself — following her "Daddy Lessons" performance with the Dixie Chicks:
.@CountryMusic, why did you delete your tweets referring to @Beyonce's performance at the #CMAawards50?

— deray (@deray) November 3, 2016
The CMAs really let racist country fans bully them into erasing anything Beyonce/Dixie Chick's related tweets off their page?

— Tanisha Thomas ☃️ (@tanishajanae) November 3, 2016
So the CMAs used Beyoncé for an amazing performance then deleted any content showing she performed. #interesting

— honey. (@shvnique) November 3, 2016
We've reached out to a representative for the Country Music Association Awards and will update this post if we receive a response.
Image Source: Getty / Rick Diamond