Why Did Theon Jump Off the Boat on Game of Thrones?
In Defense of Poor Theon Greyjoy on Game of Thrones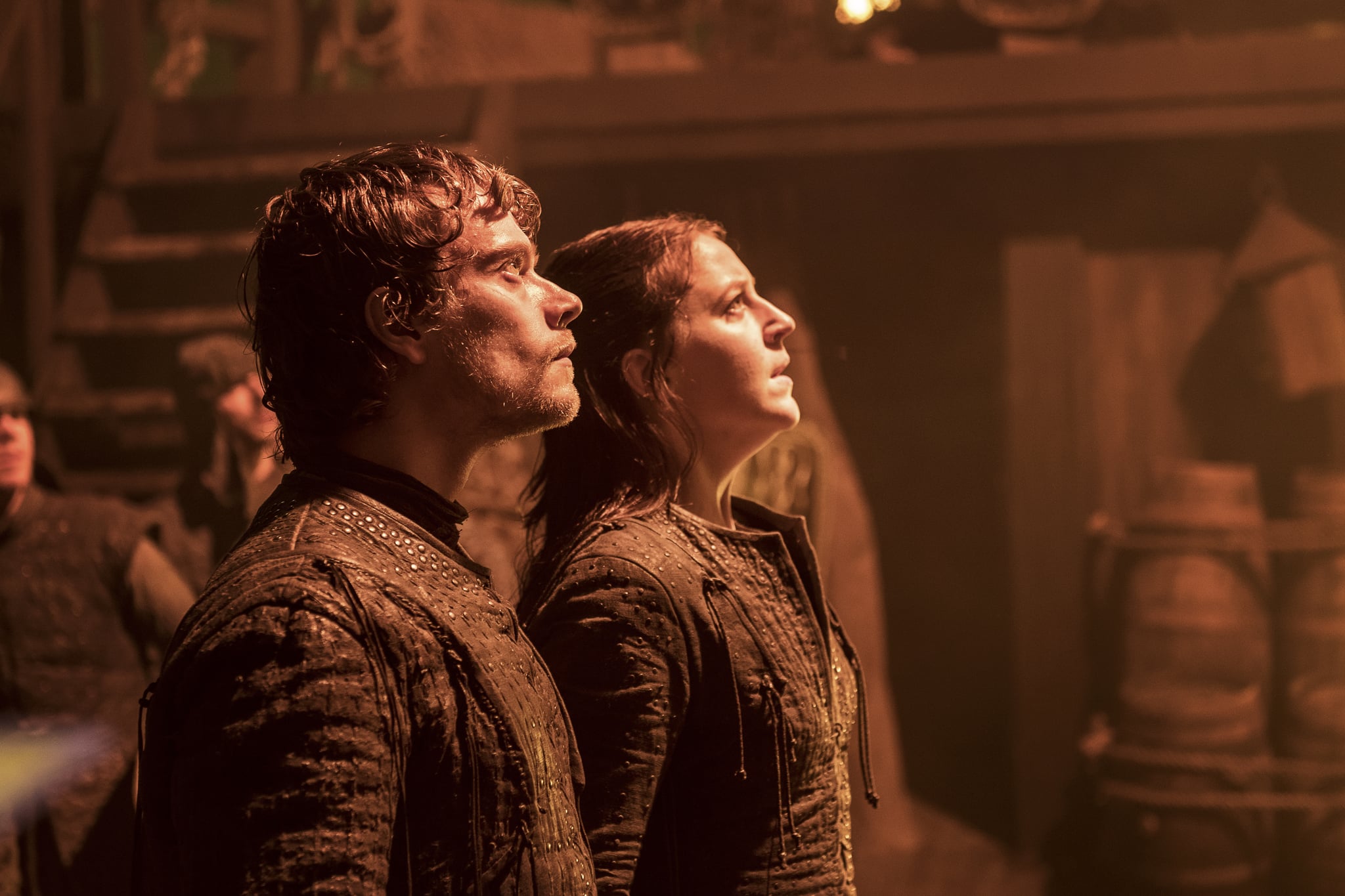 We knew it was only a matter of time before blood spilled on Game of Thrones. Naturally, in the second episode of season seven, it's Euron Greyjoy who makes the first attack of the season: he ambushes his niece and nephew, Theon and Yara. It makes sense that Euron would take on the Iron Fleet: he wants revenge, the ships are crucial to Daenerys, and Yara makes the perfect gift for Cersei Lannister. You know what else makes a lot of sense? The fact the Theon is so battered and broken, he panics and jumps ship instead of trying to rescue his sister from Euron.
After the episode aired, the internet lit up with searing jokes about Theon's escape. After all, Theon had just said he'd be Yara's protector, literally one minute before the first explosion. But here's the thing: Theon suffers mental, physical, and emotional torture at the hands of Ramsay Bolton. If you look at the loose Game of Thrones timeline, it's a period of roughly two years from when Ramsay first captures Theon in season three up until he and Sansa escape Winterfell at the end of season five. That's two years of horrifying torture. Two years of being dehumanized and brainwashed and called "Reek." That's not something that goes away overnight. In fact, that's something that might never completely leave.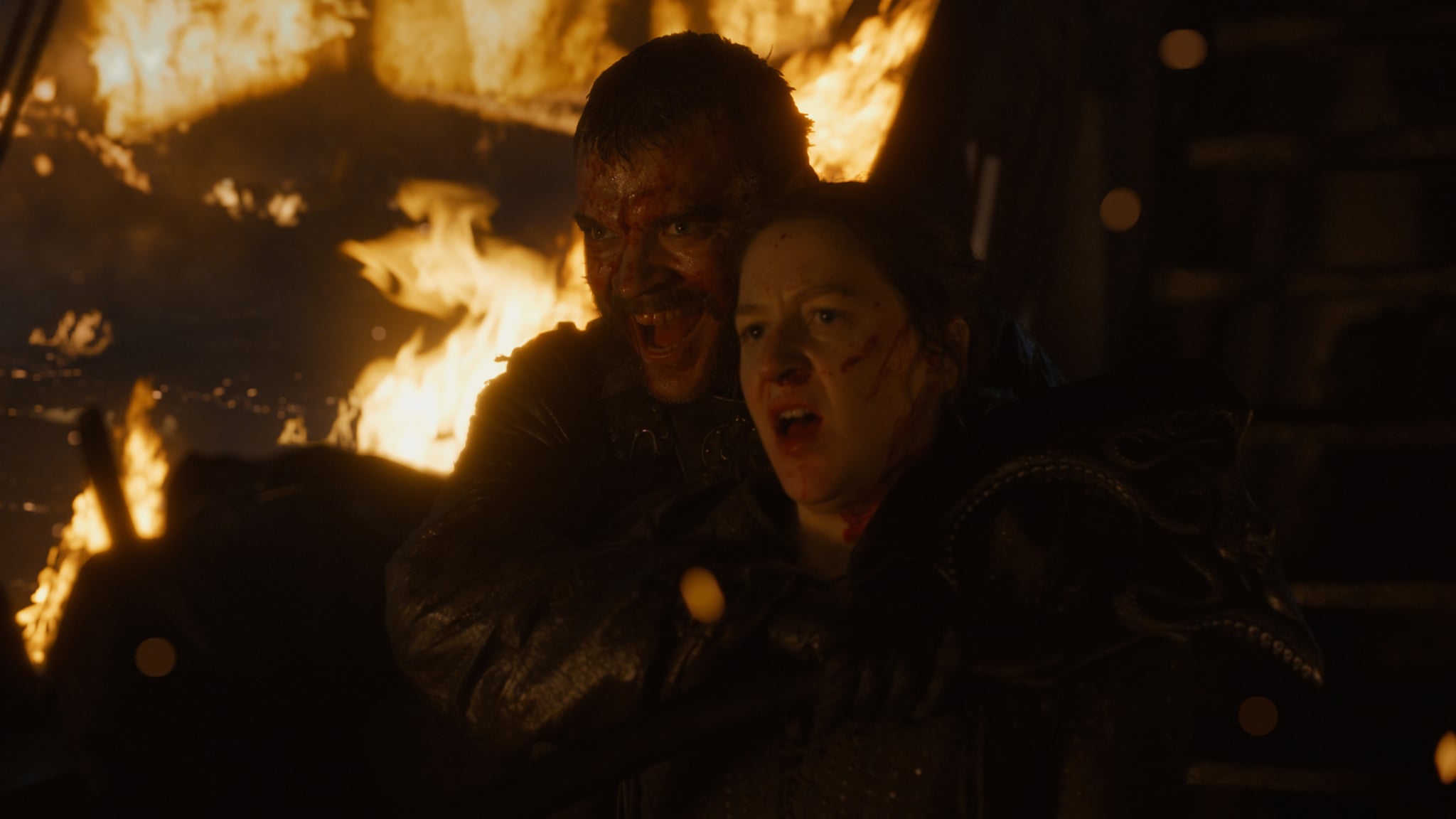 In the post-mortem interviews that aired after the season's second hour, co-creators David Benioff and D.B. Weiss echo a similar sentiment. Benioff explains how that last moment was the most important part of Euron's siege: "Euron has his sister, and Theon can try to rescue her against all the odds. He can't do it. Just the look on her face, the look of being betrayed. And the look on his face, he's falling apart again." D.B. Weiss sheds even more light on Theon's trauma: "We maybe fooled ourselves into thinking that Theon was out of the woods on his whole 'Reek' experience. And as we were writing it, we realized you don't just get over what happened to him. That's something that's going to be a part of him for the rest of his life. This is a place that triggers the worst of that experience."
If Theon had suddenly swelled up and charged Euron, it just wouldn't have made sense. Euron is so much like Ramsay. He's cocky, violent, and maniacal. Of course Theon would be triggered by his boldness. Of course Theon's first instinct would be to run away! Some murmurs on the internet would suggest that this is part of a plan. If Theon had charged Euron, Yara might be dead. This was the best way to keep everyone alive. And while that might technically be true, we don't need to justify Theon's actions by saying "he had a plan!" Theon Greyjoy is recovering from a horrifying, soul-scraping trauma. He has PTSD. If he sees no option other than jumping off a boat to preserve the progress he's made so far, he has every right to do it. Sorry, Yara, but I'm not holding it against him.