Why Was Joan Rivers Left Out of Oscars In Memoriam Segment?
The Academy Explains Why Joan Rivers Was Not Honoured at the Oscars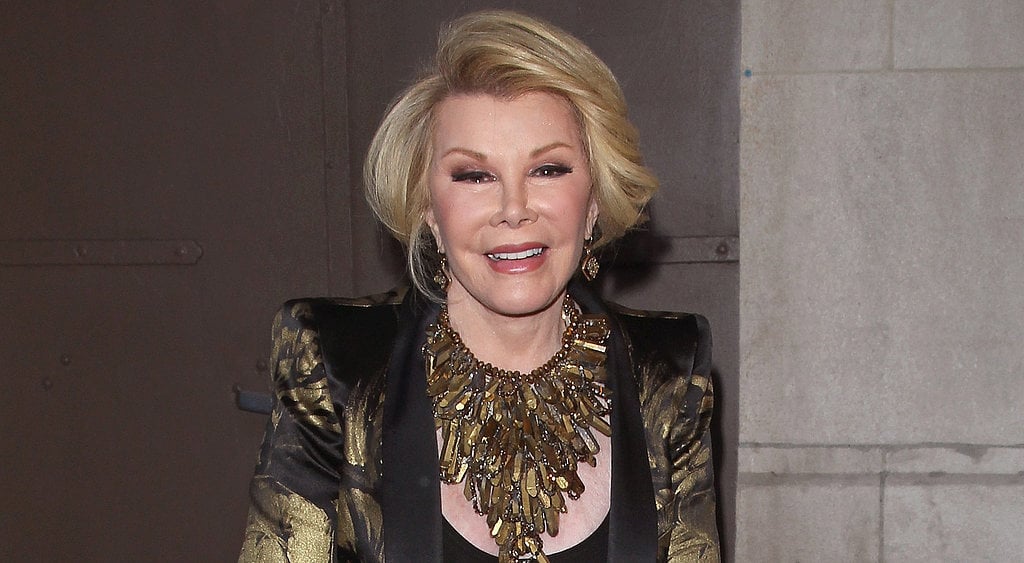 During the in memoriam portion of the Oscars last Monday, one person was noticeably left out, and it caused a stir on social media and with viewers. Joan Rivers, who died in September, was not honoured in the tribute while other stars connected to the movie industry, such as Robin Williams, Lauren Bacall and James Garner, were. In a new statement to USA Today, the Academy addressed why Joan was not part of the televised in memoriam, stating, "Joan Rivers is among the many worthy artists and filmmakers we were unfortunately unable to feature in the In Memoriam segment of this year's Oscar show. She is, however, included in our In Memoriam gallery on Oscar.com." Joan's daughter, Melissa Rivers, commented on the Oscars omission, saying, "It would have been nice, especially considering the impact she had on the awards season, but Cooper and I have been overwhelmed with support and love over my mom's passing and we choose to focus on that."