Why Kelsey Peters From 'Younger' Is So Relatable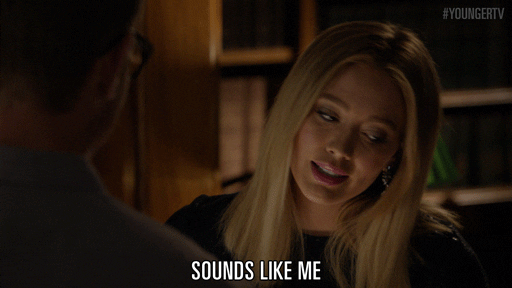 Younger has one of the greatest casts we've seen in a long time — from Liza (Sutton Foster) posing as a twenty-something in her forties, to the oddly wholesome Josh (Nico Tortorella) who has us rooting for him throughout their rollercoaster relationship, the show's varying personalities have us hooked in the best possible way.

Of course there's also true gold found within the characters of Maggie, Charles, Lauren, Diana and more, but today we're here to talk about the role that is Kelsey Peters. Played by Hilary Duff (AKA the woman behind our fave movies growing up) girl's got some extremely relatable qualities, and, well, faults — depending on how you look at it.
Sure, her character can be a little intense at times, but all of television's greats are, right? Remember Marissa Cooper? No saint — that's for sure — but she's forever going to be a television icon.
Below, we remember at all the times we looked at Kelsey and thought, girl same.