Why Miley Cyrus Is a Great Role Model
Why I Think Miley Cyrus Is an Excellent Role Model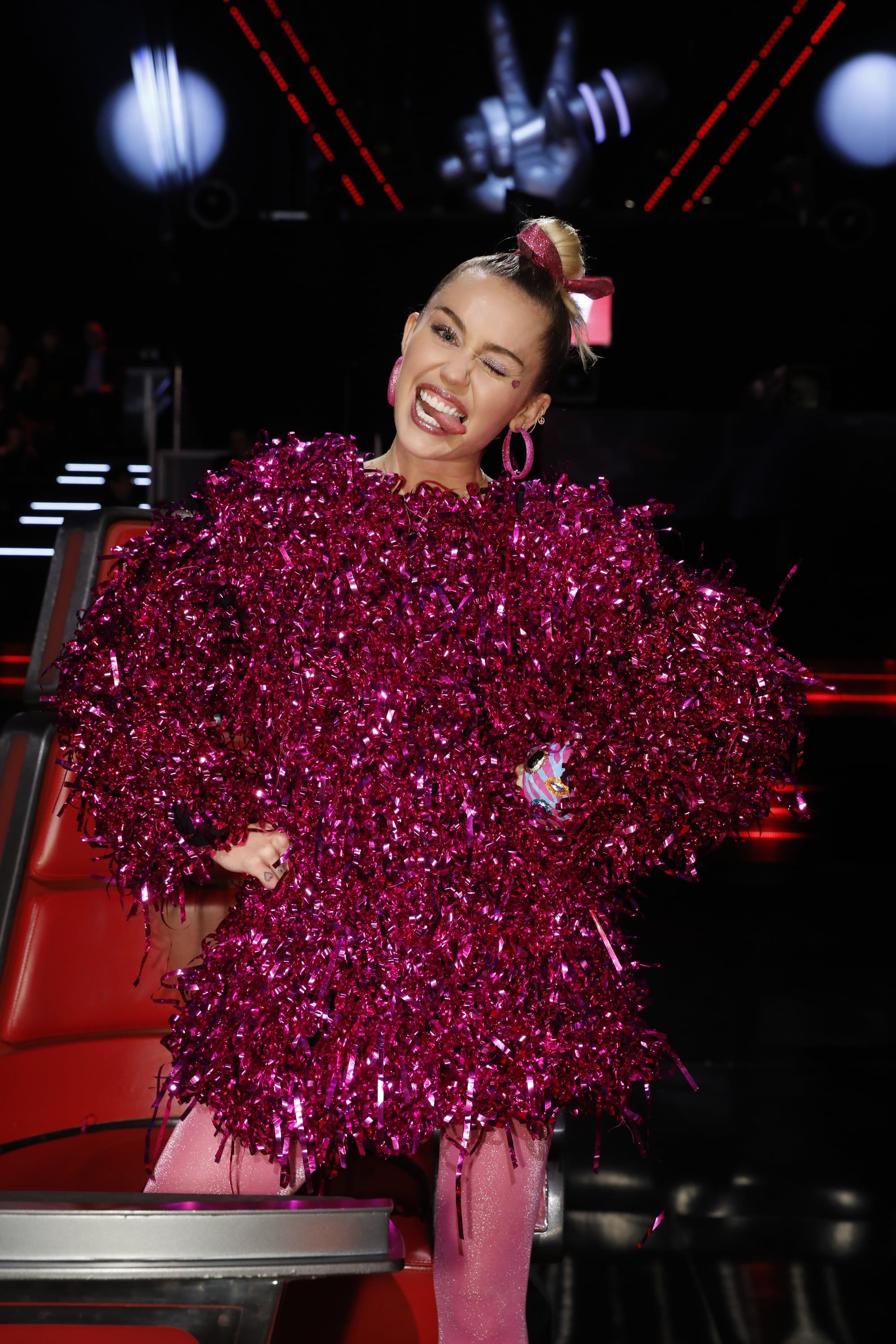 Miley Cyrus might not be everyone's top pick for a role model. Sure, she's done a few things over the years that I don't doubt has made some mothers tell their daughters that former Disney darling Miley was banned. But I have an entirely different view. Here are 6 reasons I call Miley Cyrus, "the child star who made it."
1. She's Been On Stage Since She Could Walk, But Isn't All "Hollywood"
Since she was a tiny, tiny kid, Miley was walking out on stage with her dad, Billy Ray Cyrus, to perform. And not just singing along with her dad, the kid was reciting mini speeches about how far her Daddy has come because he believed in himself. It wasn't fun and games, it was work. As a pre-teen she got her second identity as Hannah Montana (a show literally about living a double life) and toured the country as both Hannah and Miley — who could actually be normal after years of that? Well, Miley. Despite epic fame at a very young age, Miley isn't a Hollywood clone. She doesn't wear only-designer, subscribe to the cool-girl style or live in a McMansion. Her home has character and a laid-back vibe — a style not dissimilar to her future brother-in-law Chris Hemsworth's Byron Bay home.
2. She Was Totally in Control of Her "Crazy" Years
She didn't become a drunken party girl, she became a freedom-loving hippie, with the wardrobe of a neon nymph. She expressed herself in new and exciting ways, met new people, made new friends and made the best album of her life. No one was making her do anything, and while some might argue it was, "attention-seeking" she certainly wasn't trying to win over masses of fans. And I don't think she'd have ever hosted the VMAs, or been made a judge The Voice if she hadn't.
3. She Didn't Get Married
If I was her parent, or pal, I would have been more worried about Miley getting engaged at 19, to a man she met when she was 16, and promptly getting married when she was still half Hannah (honestly, she doesn't even sing the same), than the fact she'd discovered twerking and wanted to share it with the world. No matter how her and Liam ended, it was smart, it gave her time to do her, and it's really the only way they could have ever ended up back together. That relationship looks pretty ironclad now.
4. She Keeps Her Private Life Private, But She's Real
She posts pics of her face covered in a pimple treatment, spoke honestly about her feeling on her engagement ring, talks about her sexuality, her beliefs and shares her experiences, but she doesn't blab about Liam. Smart.
5. She Uses Her Stardom For Causes She Cares About
Next to Taylor Swift, Miley is the most charitable musician, and she is extremely active in her charity work. She donated half a million dollars to AIDS research last year, is a huge supporter of the LGBTIQ community and rescue animals, and her own charity, the Happy Hippie Foundation raises money and awareness for homeless youth, something she highlighted by bringing a 22 year old homeless man as her date to the 2014 VMAs.
6. She's 24, and Already In Her Coaching Years
Miley isn't stagnant. She's not trying to do the same, she's continually evolving, which means she's living her life. She's been a Disney star, pop star, tried acting, was a touring performer, and now she's a judge on the The Voice. That takes confidence and dedication. She's not letting life happen to her, she's getting the most out of her life.
Confidence, dedication and living her authentic self — to me, that's role model material.