Why Was Taylor Swift at the 2019 Golden Globes?
Taylor Swift Was at the Golden Globes to Present AND Support Her Boyfriend, Joe Alwyn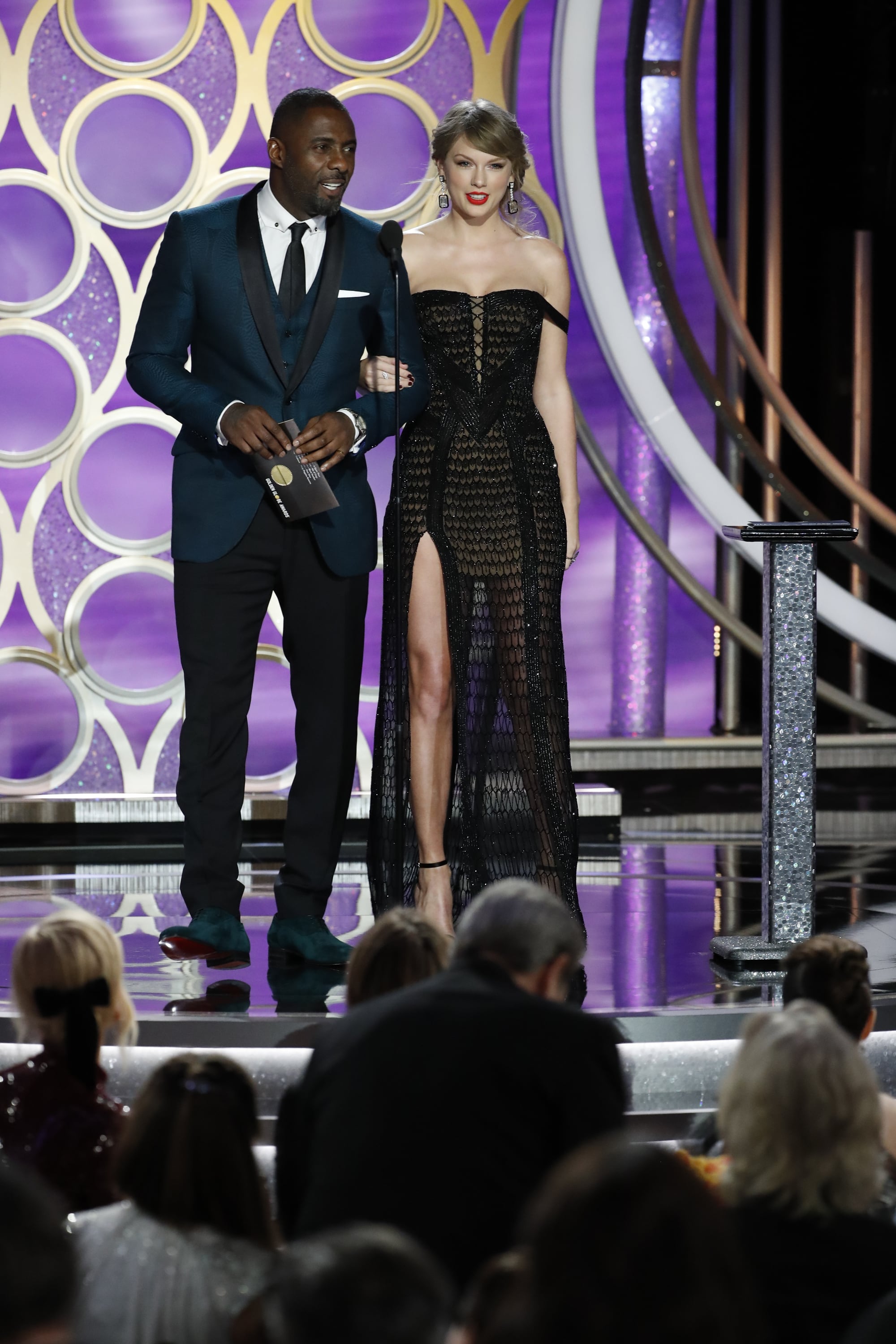 This year, one of the biggest names in attendance at the Golden Globe Awards was Taylor Swift, even though she has no part in any of the nominated works. Since the Golden Globes honour both film and television, the annual ceremony is pretty much always a who's who of Hollywood, with stars from the movies mingling with their small-screen counterparts, but we didn't see the singer's appearance coming — but we should have.
Swift actually had two awesome reasons to be at the show. She was tapped as a presenter for the best original song award (won by A Star Is Born's signature song "Shallow"), alongside Idris Elba (or should we say DJ Idris Elba?). The surprisingly matched pair actually have a musical connection: they're co-starring in the upcoming film adaptation of the 1980s hit musical Cats.
Even without being asked to present, though, we're pretty sure Swift would have been in attendance anyway. Why? In the role of supportive girlfriend. Swift's boyfriend of over two years, Joe Alwyn, is part of the ensemble cast of The Favourite, the historical comedy nominated for several awards at the ceremony.
Swift and Alwyn have been dating since late 2016, and although they've kept their relationship pretty private, we've seen them out from time to time at major events.